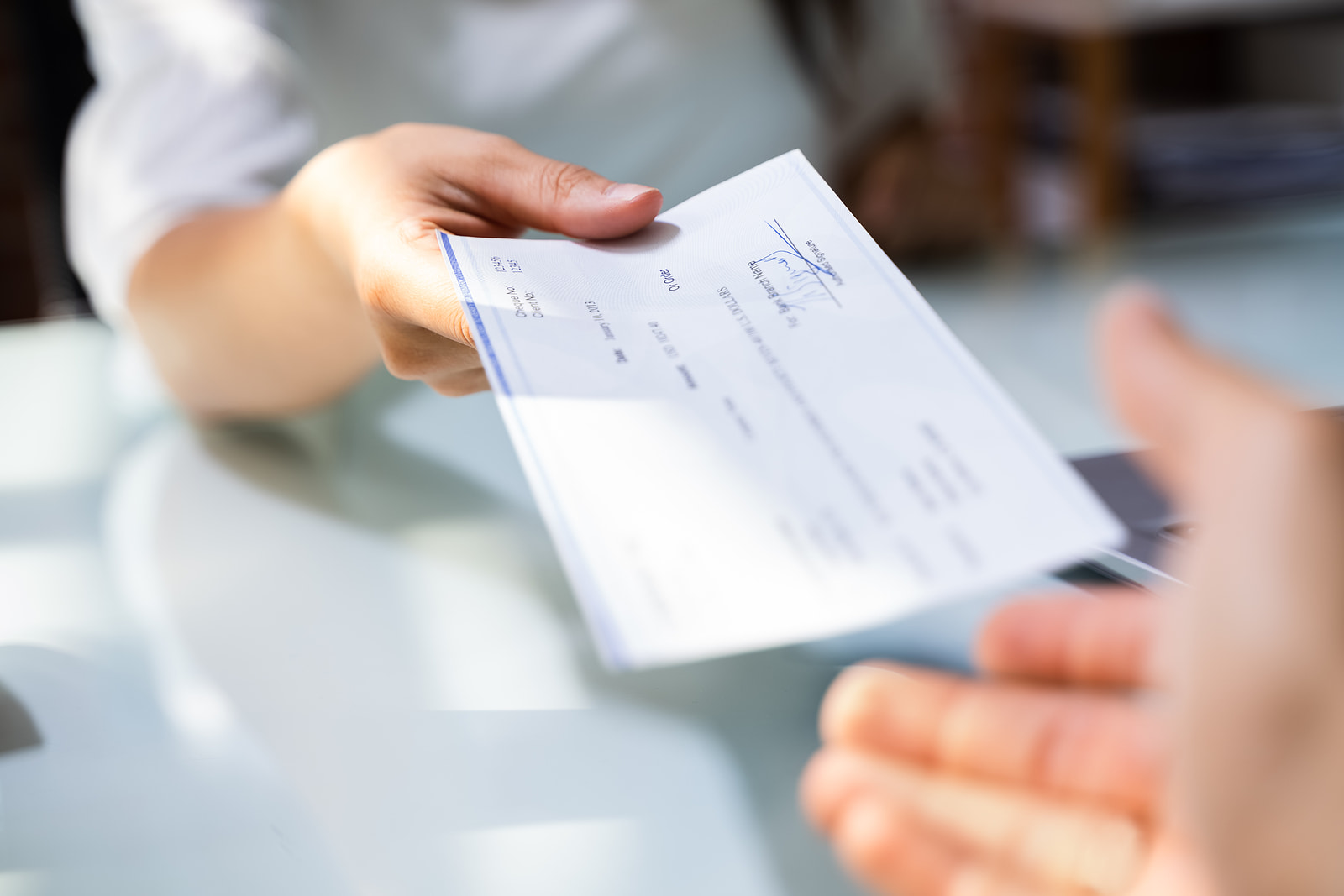 Many people know a federal program compensates 9/11 first responders who suffered serious medical conditions due to toxic exposure they incurred at one of the September 11 terror attack sites. What many people do not know is 9/11 Victim Compensation Fund Helps More Than First Responders.
They may not know that the federally funded September 11th Victim Compensation Fund (VCF) helps more than first responders. It also awards funds to thousands of others who suffered toxic exposure at Ground Zero, as well as the family members of responders and others who died from 9/11-related toxic exposure. The various estimates are that at least 300,000 downtown area workers, 57,000 downtown residents, and tens of thousands of students were also sickened by the 9/11 dust in fumes on 9/11 or during the year after the attacks. These "survivors," thousands of whom have since passed away, have the same right to be paid compensation by the 9/11 VCF.
If you were exposed to the toxic dust plume that blanketed Lower Manhattan on September 11, 2001, but you weren't a first responder, let an experienced 9/11 benefits attorney help you determine if you are eligible for compensation through the fund.
The September 11th Victim Compensation Fund (VCF) is a federal program that was initially created in late 2001 to assist those injured by the 9/11 terror attacks. The original fund closed in 2004. In 2011, President Barack Obama signed into law the James Zadroga 9/11 Health and Compensation Act, which reauthorized the VCF, providing new eligibility criteria that made compensation available to more people.
The fund was reauthorized in 2015 and received permanent authorization in 2019 when President Donald Trump signed into law the Never Forget Our Heroes: James Zadroga, Ray Pfeifer, and Luis Alvarez Permanent Authorization of the September 11th Victim Compensation Fund.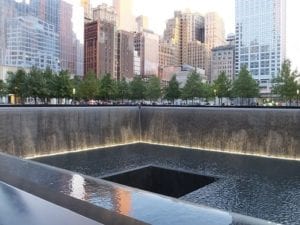 Did you know more than first responders are eligible to receive compensation through the fund?
Affected individuals can seek compensation through the fund by registering within two years of obtaining certification of a 9/11-related medical condition through the WTC Health Program or the private physician process. The registration is not the same as filing a claim, but it reserves your right to do so any time between now and October 1, 2090.
#1. Responders at the New York City, Pentagon, and Shanksville Terror Attack Sites
First responders from FDNY and other law enforcement agencies who worked in areas impacted by toxic exposure on September 11, 2001, and in the weeks or months that followed can seek compensation for 9/11-related medical conditions through the fund.
To do so, they must have a certification of their condition through the WTC Health Program, or the VCF's Private Physician Process if the applicant can't obtain a health screening in one of the New York City-based WTC Health Program Centers for Excellence.
#2. General Responders at Ground Zero
General responders, including law enforcement personnel, maintenance workers, and volunteers who worked within the New York City disaster area for a prescribed amount of time on or shortly after September 11, 2001, can qualify for compensation. They must prove their presence during a prescribed time in the New York City exposure zone, which is defined as Manhattan south of Canal Street from the Hudson River to the intersection of Canal Street and East Broadway, north on East Broadway to Clinton Street, and east on Clinton Street to the East River.
The zone also includes any area related to or along the routes of debris removal, such as barges and Fresh Kills landfill.
#3. Those Living, Working, or Attending School or Daycare in the NYC Disaster Area
When the terror attacks occurred, they created an immediate economic impact on the area of around $31 billion. They destroyed about 60 percent of the city's Class A Downtown office space, and within a month, cost the city about 51,000 jobs.
Not all the individuals exposed to the toxic dust plume were general or first responders.
The majority of those impacted by the dust plume were individuals who lived, worked, attended school or daycare or were visitors or passersby to the World Trade Center on the day of the attack. Many of the individuals living in the area returned to their homes within days of the disaster, and city leaders rushed to get workers back to their offices as well.
Now, many of these individuals are incurring the same illnesses, including over 70 different types of cancers, from their exposure as those who raced into the buildings to help others.
#4. Family Members of Those Who Died as a Result of 9/11-Related Medical Conditions
Not all of the 9/11-related health conditions have had a 20-year latency. Many individuals exposed to the World Trade Center dust became ill within a matter of months or a few years after the attacks occurred. Thousands of people have died from 9/11-related medical conditions in the past 20 years.
Many of their surviving family members suspect but do not truly know if the death was a result of the 9/11-related condition. They should immediately speak with an experienced 9/11 compensation lawyer to find out if their family is eligible and if their family can seek a significant payment for the pain and suffering and loss of services and support they incurred as a result of the loss of their loved one.
Facts about VCF Recipients
According to the monthly report from the administrators of the September 11th Victim Compensation Fund, more than 71,000 claims were made since the Zadroga Act reauthorized the program 11 years ago. This includes nearly 12,000 claims in one recent year alone.
Of the claims made in one recent year, responders represented more than 5,100, while other participants, such as people living and working in the area when the attacks occurred and in the months that followed, represented nearly 6,700.
More than 137,000 people registered with the fund to reserve their right to file a future claim. The most registrations last year occurred in July, when nearly 12,000 people registered at the fund's website. The vast majority of claims made to the fund are personal injury claims, while a much smaller number of deceased claims were submitted.
While non-responders filed more claims in one recent year, many more do not realize they can also seek funding through the program.
About 40 percent of the individuals who have filed a claim with the VCF have one of the eligible 9/11-related cancers. About 20 percent of cancer sufferers seeking compensation through the fund also have the presence of at least one more qualifying medical condition.
While the VCF does not give compensatory awards for mental health conditions absent a physical health condition, more than 12,500 of the VCF program recipients suffer from 9/11-related post-traumatic stress disorder, nearly 3,500 suffer from anxiety, and another 3,400 have endured major depressive disorder.
Need Help Filing Your VCF Claim? Hansen & Rosasco Is Here
While the fund provides crucial compensation for those suffering from serious medical issues or the loss of a loved one due to toxic dust exposure at the terror attack sites, the process of filing a claim to receive compensation is frustrating and overwhelming for many.
September 11 benefits attorneys help clients in all phases of the processes of seeking compensation through the VCF, including:
Registering with the program to reserve the right to file a claim at any point between now and October 1, 2090.
Obtaining witness affidavits to prove proof of presence at one of the crash sites.
Obtaining medical records that are necessary to prove your eligibility for compensation.
Obtaining past earning records and pension and benefits records to calculate your loss of earnings because of your 9/11-related medical condition.
Obtaining funeral expense records so individuals filing wrongful death claims can prove expenses related to the loss of their loved one.
Establishing a total value to your claim that includes economic damages and the quality of life impacts you have suffered due to your medical condition.
Expediting your claim if you are in severe financial hardship or your illness is particularly severe.