WTC Health Program Claims Procedures
Oftentimes, when potential clients call Hansen & Rosasco, LLP for information, they are just as concerned about the lifetime WTCHP benefits as they are about 9/11 Victim Compensation. For this reason, our law firm files WTCHP applications as a courtesy to our clients, at no cost to them.
At Hansen & Rosasco, LLP, we handle all WTC Health Program claims for you to ensure that your application is properly prepared, submitted, and that you are accepted into the Program. We focus on the federal government and getting you approved, so you can focus on what matters most.
Membership and certification in the right program are not easy to obtain without the help of a lawyer who works exclusively with September 11th VCF and WTC healthcare cases. In addition, the application process is often time-consuming. Even when you have a qualifying illness, cancer, or condition, you may find it difficult to prove your presence in the area. At Hansen & Rosasco, LLP, however, our 9/11 attorneys know how to gather and compile the evidence needed to get you the benefits you deserve. We will also guide you through the two separate programs that make-up the WTC Health Program: a responder program and a survivor program.
Here is how we can help you gain 9/11 health benefits and compensation:
Initial Consultation. We will meet with you to learn more about you and get to know your case. This will give us more insight into what programs you may qualify for, and how we can better serve you. We sit down to talk with you (or during the Covid19 crisis speak on the phone or teleconference) and hear more about your illness and how the WTC Health Program can best meet your needs. We talk about where you were during 9/11, and we learn how to best pursue your case.
Meet With Medical Experts. We then begin compiling the evidence needed to show that you suffered a 9/11-related illness. To do this, we may consult with medical experts and examine your medical records closely. This gives us an idea of how your illness or condition has progressed and what types of benefits and compensation you may need. We then check this against the list of approved medical conditions listed by the WTC Health Program.
Gather Proof of Presence. One of the most time-consuming parts of helping you get benefits from the WTC Health Program is gathering "Proof of Presence." Proof of Presence is the evidence needed to show that you were present in the Exposure Zone. This can take a considerable amount of time.
To do this, we will need to examine and produce many documents, including:
Rent or mortgage payment receipts

Utility bill receipts

Landlord or neighbor testimony as sworn affidavits

School transcripts

Employment records or pay stubs

Any other documents that relate to you being downtown NYC on or after 9/11
This process takes time and special knowledge of all the 9/11 laws and benefits that may help you. Your time is better spent doing the things you love and caring for yourself during this time. Let us handle the government paperwork and red tape for you. We will stand by you and protect you during this time.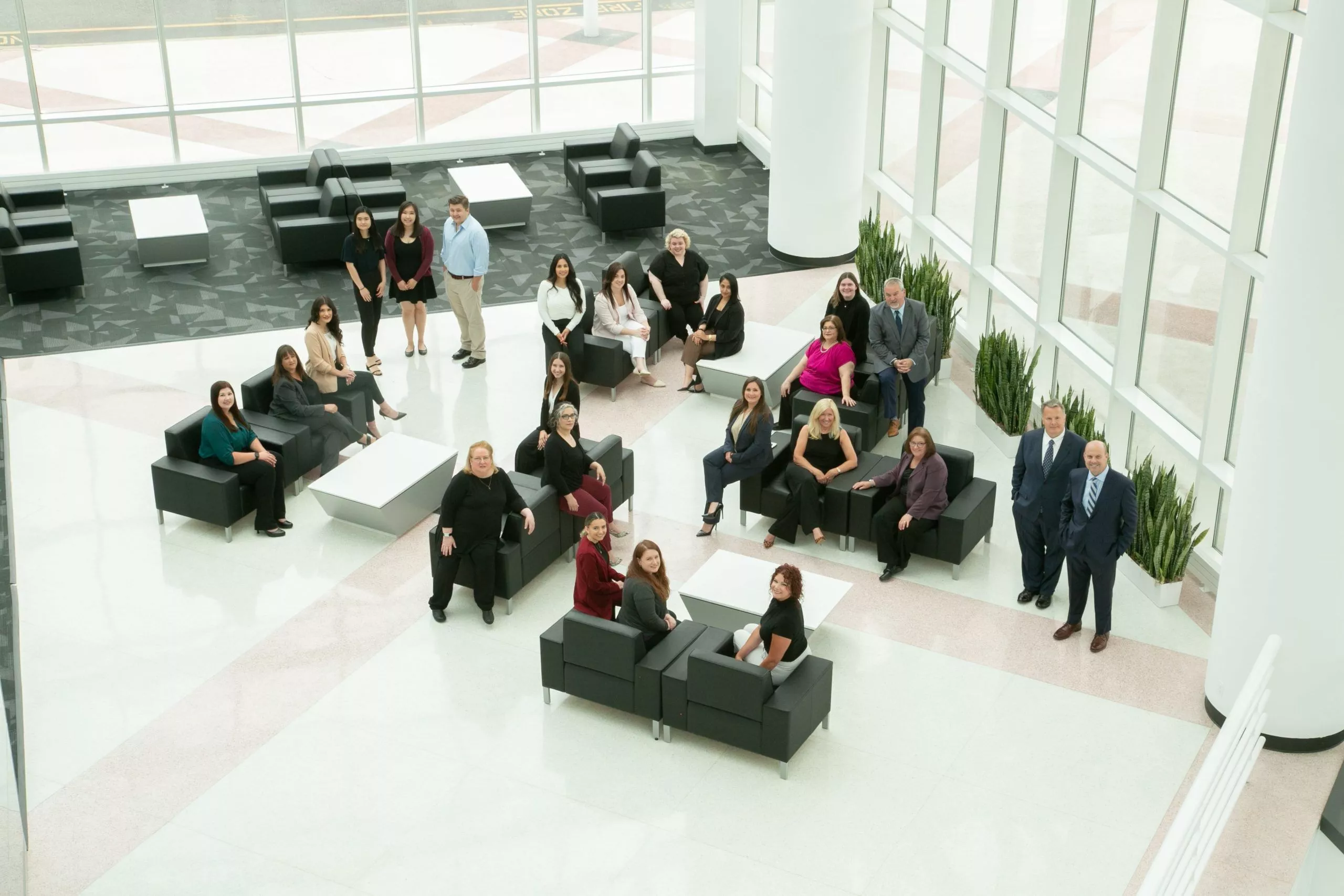 If you have questions about the Zadroga Act or enrolling in the WTC Health Program, please call us today at 855-416-7256 or fill out a contact form here.
"The best lawyers ever. Very professional and courteous they care about you and make sure you are well taken care of Shout out to Sarah for always returning my calls with a smile on her face I would definitely use them again." -Debbie R.