Liver Cancer is Common Among 9/11 First Responders and Survivors
Liver cancer is a common type of cancer we frequently see among 9/11 responders and survivors. Our Zadroga Act lawyers have represented many liver cancer clients before the 9/11 Victim Compensation Fund (VCF), securing VCF cancer payouts for many individuals and their families.
Our Zadroga Act lawyers secured $1.0 Million for a NYC Fire Department EMT who had WTC-related liver cancer.
We Work Solely with 9/11 Victims and Families
The time of a cancer diagnosis can be a difficult one – and it is the top priority of the Zadroga Act lawyers at Hansen & Rosasco, LLP to help those who are suffering from 9/11-related cancer in every way we can. Each case involving cancer from Ground Zero exposure makes us that much more determined in our fight for continued funding and support of the 9/11 community.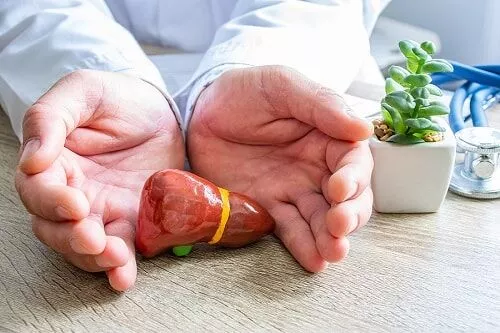 The Importance of the Liver
As the body's largest internal organ, the liver is responsible for many vital functions. It breaks down and stores the body's nutrients as well as helps with the removal of waste.
The liver also makes a fluid called bile, which aids digestion and also makes proteins that control bleeding from cuts or wounds.
Liver Cancer in the U.S.
Each year, as many as 16,000-to-20,000 Americans are diagnosed with primary liver cancer. This is when cancer begins to develop in the liver itself. It is more common, however, to develop liver cancer that has spread or metastasized from another part of the body.
Liver cancer tends to occur in people 60-to-70 years of age and is more common in men. The rate of cases of liver cancer is increasing as more Americans have common health conditions that affect the liver and increase the risk for cancer, like chronic hepatitis C.
Types of Liver Cancer
There are several types of liver cancer, and each is different in the way it develops and changes over time, as well as how it should be treated. In creating a cancer treatment plan, important factors to consider include the stage (or extent) of the cancer and the health of the rest of the liver.
Those who have been diagnosed will also want to take into account any possible cancer treatment side effects, their overall health, and the chances of curing, extending life, or relieving symptoms.
9/11 Dust Exposure
Federal research studies have shown that liver cancer could be a result of the exposure to dust, fumes, and other toxic contaminants (such as asbestos) at Ground Zero.
If you or someone you know is suffering from a cancer from Ground Zero exposure, please contact our Zadroga Act lawyers today. If you have questions about medical care or your eligibility for receiving VCF cancer payouts for liver cancer from the 9/11 Victim Compensation Fund, please call us at 855-201-3630 or fill out a contact form here.
"
They handled my mother's claim and did a fantastic job. They were the middle man to the government and we were ecstatic when my mother received the most pain and suffering for her cancer.
" -Rebecca F.