9/11 Breast Cancer Compensation Claims
Breast cancer, both female and male, is one of the most common types of cancers associated with 9/11 toxic air exposure in Lower Manhattan. It has been diagnosed among first responders, survivors, workers, residents and students who were exposed between 9/11 and May 30, 2002. All these groups have been diagnosed with breast cancer on an increasing basis up through today. This will unfortunately continue into the future.
The good news is that the 9/11 Victim Compensation Fund and the World Trade Center Health Program will remain open for compensation and lifetime healthcare treatment for all 9/11 victims at the present time. We are unfortunately seeing more 9/11 responder and survivor breast cancer claims coming into our office. If you think you were exposed anywhere below Canal Street in lower Manhattan for the nine (9) months on and after 9/11, it is important to register a claim now to protect your rights to the compensation and health care you deserve.
The 9/11 attorneys at Hansen & Rosasco, LLP have represented hundreds of 9/11 breast cancer survivors (including men) in claims filed with the 9/11 Victim Compensation Fund (VCF). Our office won a $3.4 million VCF award and Social Security Disability benefits for a Lower Manhattan professional who had become disabled by 9/11 related breast cancer.
The World Trade Center Health Program (WTCHP) was created under the James Zadroga 9/11 Health and Compensation Act of 2011 (now the "Never Forget the Heroes Act") to provide no-cost medical care and treatment to survivors of the 9/11 attacks who have a certified 9/11 health condition, including over 68 types of cancer. This covers different types of breast cancer, including invasive ductal carcinomas, ductal carcinoma in situ, metastatic breast cancer, triple-negative breast cancer, and male breast cancer. In addition, the September 11th Victim Compensation Fund (VCF) awards monetary compensation to any individual, or representative of a deceased individual, who suffered physical harm or was killed as a result of the attacks or the subsequent debris removal efforts.
The Link Between 9/11 and Breast Cancer
The link between breast cancer and the 9/11 terrorist attack is increasingly becoming the focus of 9/11 illness-related research. The attack released a large amount of toxic dust and debris into the air, containing hazardous materials such as asbestos, lead, and other toxins. Research has shown that exposure to the dust and debris from the WTC attack is associated with an increased risk of breast cancer.
Common Symptoms of Breast Cancer
If you were exposed to 9/11 toxins and you're experiencing symptoms of breast cancer, it's important to know the breast cancer signs and symptoms. A new lump or mass is the most common symptom of breast cancer – though most breast lumps are not cancerous.
If the mass is painless, hard, and has irregular edges, it is more likely to be cancer, but breast cancer lumps can also be soft, round, tender, or painful. Other common symptoms of breast cancer include changes in the size or shape of the breast, skin dimpling, breast or nipple pain, changes in the nipple or breast skin, nipple retraction, nipple discharge, and swollen lymph nodes under the arm or near the collarbone. Keep in mind that these symptoms can also be the result of other breast conditions that are non-cancerous, but it is important to see a medical professional to determine the cause.
Breast Cancer Treatment Options Through the WTC Health Program
The WTC Health Program covers a wide range of treatments. Surgery, either lumpectomy or mastectomy, is a common starting point of treatment for breast cancer. Surgery may then be followed up by chemotherapy, radiation therapy, and hormonal therapy. New immunotherapy clinical trials for breast cancer patients may offer new weapons to fight breast cancer.

The Food and Drug Administration (FDA) recently approved trastuzumab deruxtecan (Enhertu) for the treatment of HER2-low breast cancers that can't be removed surgically, or that have spread (metastasized) elsewhere in the body. Trastuzumab deruxtecan, also known as T-DXd, "is the first HER2-targeted therapy shown to provide clinically meaningful improvement in progression-free and overall survival compared with standard chemotherapy in people with HER2-low metastatic breast cancer".
How to Know if You Qualify For Breast Cancer Compensation From 9/11 Exposure
Following are the eligibility requirements for a 9/11 breast cancer VCF award:
First, you must have your breast cancer diagnosis "certified" by the WTCHP.

Hansen & Rosasco can help you with a WTC Health Program application

.

Register with the VCF by the deadline (varies based on your individual circumstances).

Submit the claim by October 1, 2090.

Dismiss, withdraw, and/or settle any 9/11-related lawsuits by the appropriate deadline.

Demonstrate that you have a 9/11-related physical injury or condition that is certified for treatment by the WTCHP or, in some circumstances, that you have a physical injury or condition that was treated and verified by a private physician as 9/11-related through the VCF's

Private Physician Process.

Show that you were present at one of the attack sites, within the designated

New York City Exposure Zone

, or along the routes of debris removal at some point during the period beginning on September 11, 2001, and ending May 30, 2002.

If you received an award from the original 9/11 VCF that operated from 2001-2004 (VCF1), you must demonstrate that your VCF1 eligible injury or condition has substantially worsened, or that you have a new physical injury or condition which you had not suffered at the time of the VCF1 claim filing or which was not compensable at the time of VCF1; and that you have not already been fully compensated for your losses.

If you are filing a claim on the victim's behalf, you must show that you have the legal authority to do so.
The experienced attorneys at Hansen & Rosasco, LLP have been working with the 9/11 community since the beginning. 9/11 claims are all we do and our lawyers have been filing 9/11 victim claims for over 21 years. Navigating the claim process alone can be incredibly challenging for anyone, but especially if you are dealing with an illness.
With our experience and knowledge, our experienced 9/11 lawyers can guide you through the eligibility requirements to ensure your claim is filed properly and that you get the victim compensation and lifetime healthcare you deserve. Let Hansen & Rosasco fight the US Justice Department for your compensation. You have enough to worry about.
Contact Our 9/11 Attorneys Today To See If You're Eligible for Compensation
The 9/11 breast cancer survivors we have met have made us strong advocates for the care and compensation of every individual whose life was affected by the attacks.
If you're experiencing symptoms of breast cancer and were exposed to the toxins released during the 9/11 attacks, you may be eligible for compensation. Our experienced 9/11 attorneys can help you determine if you qualify and we can guide you through the process of filing a claim.
Please call our 9/11 attorneys TODAY at 1-855-416-7256 or fill out a contact form. We will fight for the compensation and health care that you and your family deserve.
"This is an amazing firm. They are always courteous and helpful. They fought to make sure that I received the most I could with my cancer diagnosis. Knowing that my family is set up in the future is really a weight lifted off my shoulders." -Robert Thomas S.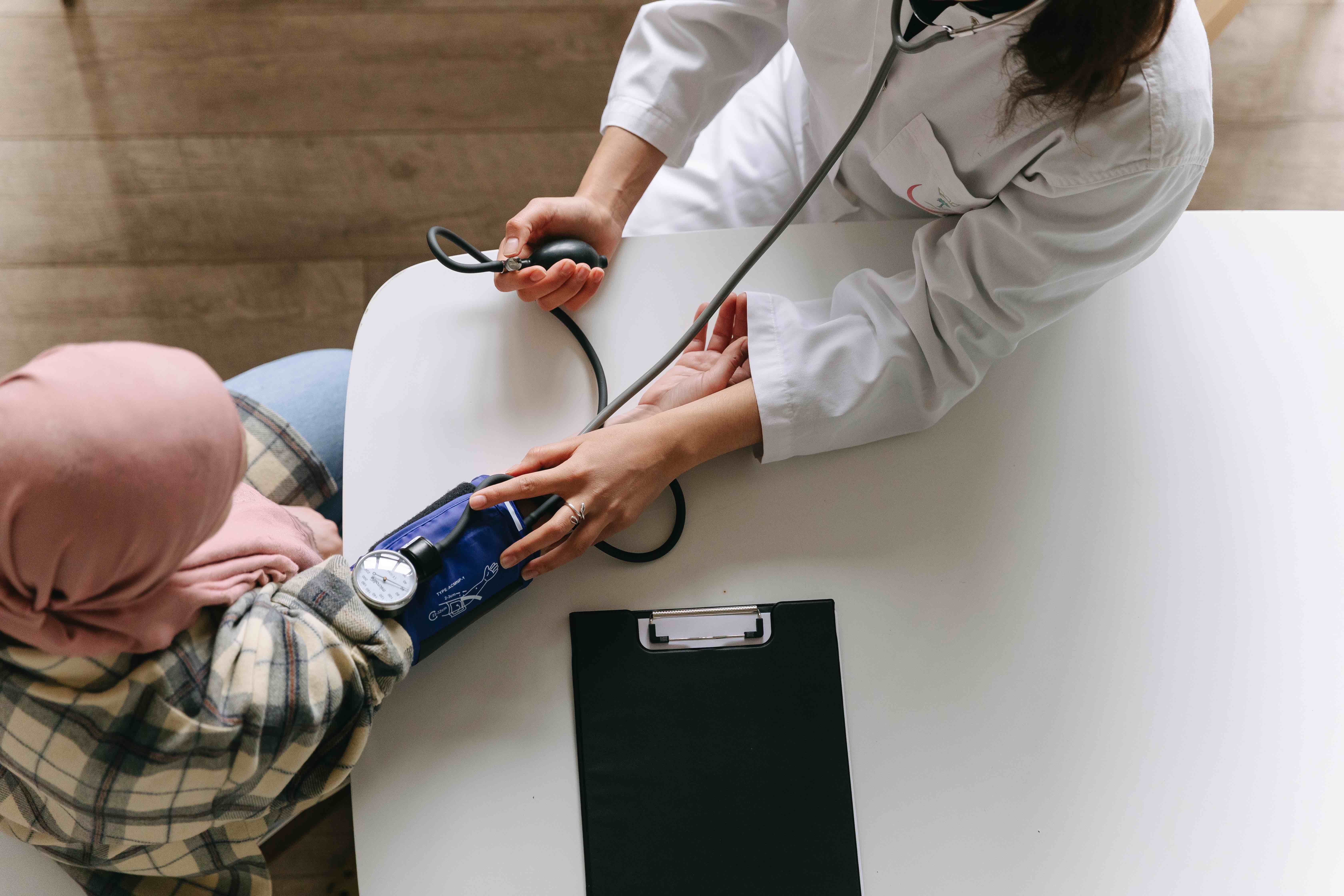 Support Resources for Breast Cancer Patients
It's important to remember that you're not alone in your fight against breast cancer. There are a number of support resources available for those affected by 9/11-related breast cancer, including support groups, online communities, and financial assistance programs. If you have questions about your rights or need help finding resources, our 9/11 attorneys are here to help.