Every Claim Has a Unique Deadline
Every day, the attorneys at Hansen & Rosasco, LLP receive calls from people who lived or worked in Lower Manhattan (or from family members of people who have passed), or first responders, who want to know about the 9/11 Victim Compensation Fund (VCF) deadlines. These are important, and sometimes confusing, questions. Here are the current deadline rules:
The VCF Claim Filing Deadline
The "Never Forget the Heroes, James Zadroga, Ray Pfeifer, and Luis Alvarez Permanent Authorization of the September 11th Victim Compensation Fund Act" extended the VCF's Claim Filing Deadline until October 1, 2090. The Claim Filing Deadline is the same for all 9/11 responders and survivors.
Why was the claim filing deadline extended all the way until October 1, 2090? One example is as follows: If you were a child living in lower Manhattan on 9/11 and were exposed to toxic dust and fumes, the law wants to provide you coverage and compensation if you come down with a 9/11 related medical condition anytime during your expected lifespan, perhaps into your eighty's or older. While this occurrence is likely to be extremely rare, the possibility exists, and the 9/11 Victim Compensation Fund will be open until October 1, 2090 to protect you.
The VCF Registration Deadline.
There is a separate deadline by which you need to register with the VCF. Registration is different from filing a claim. Registration preserves your right to file your claim in the future. Registration gives you a unique "VCF Number," for example: V-0123456, and simply protects your right to file a claim in the future. Hansen & Rosasco recommends that all 9/11 responders or survivors, even if not currently sick, register with the VCF today or through our office. It only takes a few minutes and will protect your ability to file a claim for the rest of your life. We do it every day.
The Registration Deadline is not the same for everyone. It varies according to individual circumstances and can be fact intensive and complicated. Call our office today at 212-697-3701 to discuss the Registration Deadline in your individual case.
If you think that you may have missed any VCF deadline, you should call us at 855-353-4907 us to find out if we can still successfully file a VCF claim for you, or if an exception or Special Master discretion may apply to your case. The key to opening a 9/11 VCF claim is Registering your claim Today!
July 29, 2021 September 11th Victim Compensation Fund Registration Deadline
The deadline to register a deceased compensation claim for any family who lost a loved one more than two years ago due to any 9/11-related health condition (including over 70 types of cancer) is July 29, 2021. If your family had a loved one who either lived or worked south of Houston Street on 9/11 or any time up until May 30, 2002, you must act now and protect your family's rights to a tax-free award and register your 9/11 VCF claim before July 29, 2021. If your family member died less than two years ago, the registration deadline is two years from when your loved one passed.
In September of 2016, the Victim Compensation Fund issued important guidelines as to what the "registration" deadlines were for filing 9/11 compensation claims.
Did You Miss Your Deadline?
If you are unsure if you registered or what your "registration" date is, either call the VCF or our office and speak to our 9/11 attorneys at 855-839-2947 or fill out a contact form here.
We are ready and able to check this important info for you. You can also click this link to register with VCF now.
In September of 2016, the Victim Compensation Fund issued important guidelines as to what the "registration" deadlines were for the filing of 9/11 compensation claims. World Trade Center victims need to keep these deadlines in mind, as it has an effect on their chances of receiving victim compensation payouts for their 9/11-related cancer or other illness.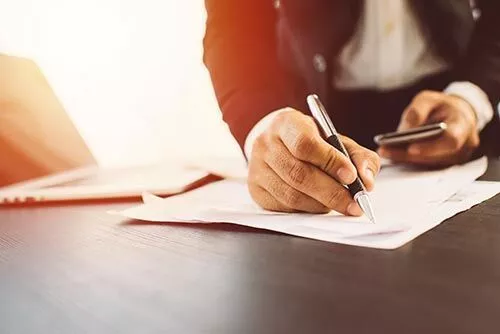 VCF Claim Deadlines
In determining if claims are registered in time, the VCF does NOT go by the date when a claimant is diagnosed with a related cancer or disease.
Most importantly, the VCF deadline for such claims is two years from the date that any federal, state, or local government entity determined a diagnosed cancer or other condition was 9/11-related.
In most cases, people who have been sick or had cancer (even if many years ago), can file a successful 9/11 claim because the person did not have a "governmental entity determination" that a cancer or other disease was caused by their Ground Zero area exposure.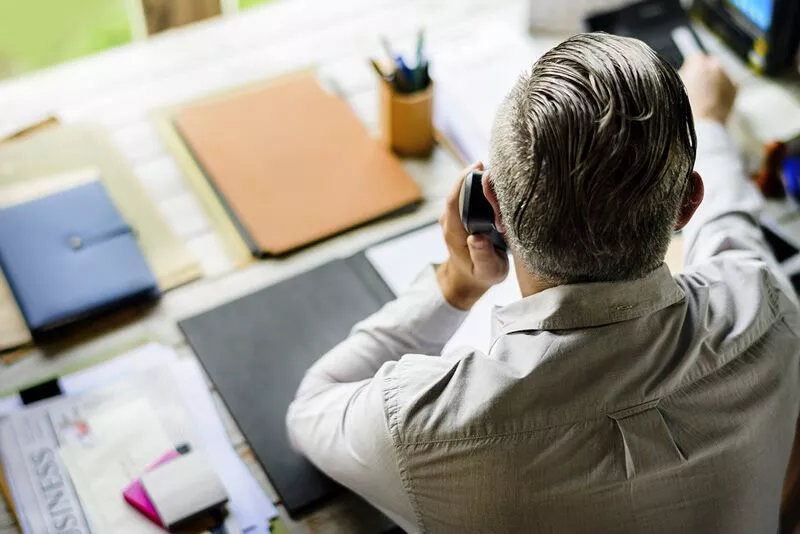 How to Determine Your Deadline
The registration deadline for the VCF application is two years from the date that either: (i) the World Trade Center Health Program (WTCHP) "certified" a cancer or other condition, or (ii) the date that a state worker's compensation board or a government employer (such as the FDNY, NYPD, or NYCERS) found a condition as 9/11-related for purposes of awarding a disability pension.
The VCF two-year registration deadline is the earlier of the following two dates: (1) the date of the letter from the WTC Health Program indicating that the individual's 9/11-related physical injury or condition has been certified for treatment, or (2) the date on which another government entity determined that the physical injury or condition was 9/11-related.
VCF Deadlines Calculation Example
By way of example, if an individual who was exposed to the 9/11 toxins was diagnosed with skin cancer more than two years ago and treated with his or her own private physicians and the cancer was never "certified" by the WTCHP (or other governmental entity), then that person may begin treatment or undergo an examination at a WTCHP clinic and have the cancer "certified" as a 9/11-related cancer. The claimant would then have two years from this "certification" date to register his or her claim.
Oftentimes, a claimant will have been diagnosed and treated more than two years ago for a type of cancer found on the list of cancers that is presumptively covered by the WTCHP and the VCF, but the cancer was never "certified" by the WTCHP as being 9/11-related.
In this case, the claimant still has two years from the date that the WTCHP "certifies" the cancer as 9/11-related if the other WTCHP requirements are met – such as physical presence in the "Crash Site Area" for the minimum required time period, the "latency period" is met, and other requirements of the WTC VCF and Health Program.
Deadlines for Deceased Individuals
The VCF is stricter with the registration deadlines for deceased claims. In cases where a person is exposed to the toxins at or near Ground Zero (on September 11, 2001 or during the many months after the attacks) and died more than two years ago and did not register the claim within two years of the date of death, then the "deceased claim" will likely be denied.
But this denial is not the end of the claim process — the deceased's family (the Estate) may still be able to receive a substantial award for the pain and suffering endured by the deceased family member for the period before he or she died.
In addition, the VCF Special Master may have discretion to excuse a missed two-year registration. Issues involving filing deadlines (and the possible exceptions) for deceased claims (on behalf of family members) are some of the more complex VCF claims and should be discussed with a 9/11 lawyer who understands the interplay between the VCF deadlines and the rights of 9/11 surviving families (estates).
Your Support Team
The 9/11 lawyers at Hansen & Rosasco, LLP can help World Trade Center victims, including residents, workers, and first responders, file their VCF applications to meet the strict WTC VCF deadlines to increase the chances of a maximum victim compensation payout. Get started today by calling us at 855-839-2947 or filling out a contact form here for a FREE claim evaluation.
We want to make sure that you do not miss any of the very strict deadlines for VCF claims.
"The best lawyers ever. Very professional and courteous they care about you and make sure you are well taken care of Shout out to Sarah for always returning my calls with a smile on her face I would definitely use them again." -Debbie R.