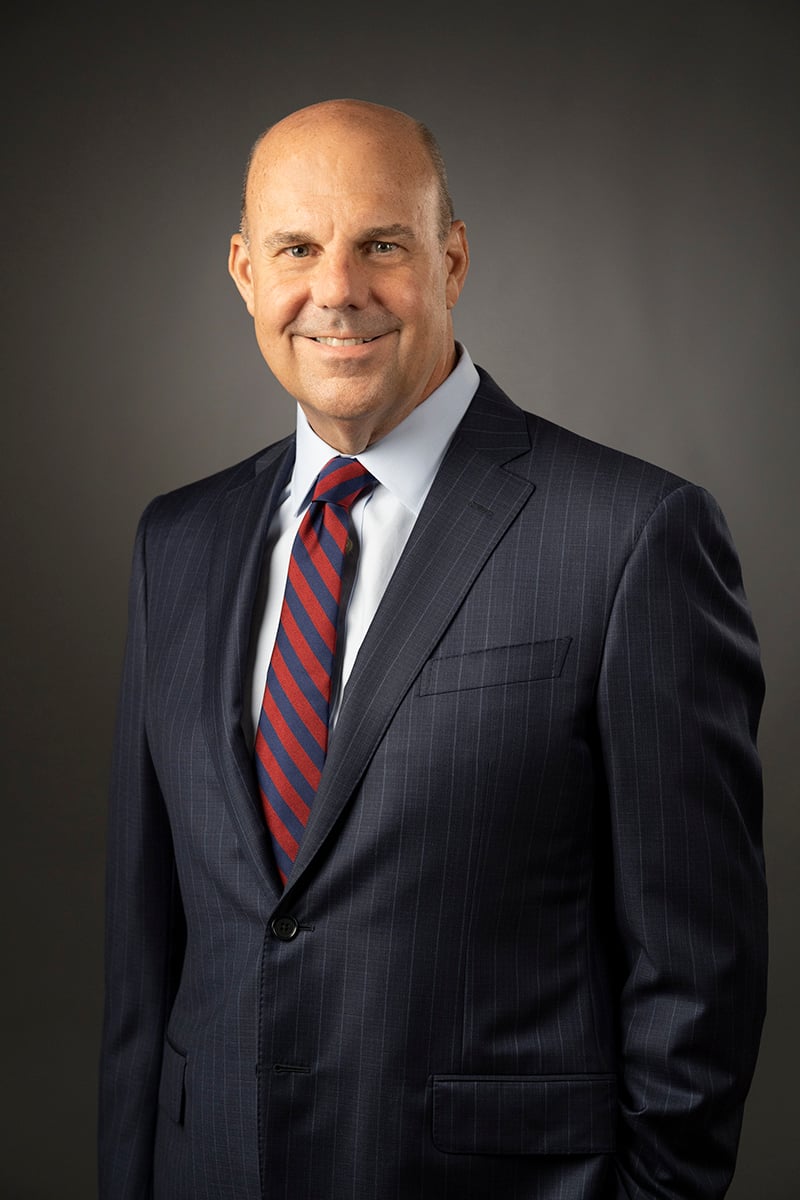 Troy Rosasco, Founding Partner and 9/11 Attorney
Troy G. Rosasco is one of the leading 9/11 attorneys in the nation. He has been representing the 9/11 community from the beginning - soon after that tragic day. In October 2001, Troy was asked to represent the family of a victim who died when the buildings came down. He was able to obtain the family significant compensation and burial benefits. As he did with all his 9/11 cases at the time, he waived his legal fee. For over the last 21 years, he has represented 9/11 victims and their families and has the experience necessary to obtain maximum compensation from the 9/11 Victim Compensation Fund.
A graduate of Cornell University and St. John's University School of Law, Troy has written extensively on the 9/11 claims process and frequently lectures to the public and other attorneys. Troy has appeared on NBC News, ABC News, and Fox News discussing 9/11 claims. Troy has been quoted on legal issues in the NY Law Journal, NY Times, NY Daily News and Newsday. Troy has been consistently selected by his colleagues as a "Super Lawyer" in the area of mass and toxic torts for his representation of 9/11 first responders, residents, and workers in Lower Manhattan who were exposed to toxins.
Troy is a former Adjunct Professor at St. John's University School of Law where he taught about the 9/11 Victim Compensation Fund and disability law. Giving back to the 9/11 community, he and his wife have established the endowed Troy & Linda Rosasco 9/11 Memorial Scholarship at St. John's School of Law for students with financial need.
Troy has wide experience in helping clients coordinate all 9/11 related legal claims associated with the 9/11 Victim Compensation Fund, including Social Security Disability benefits, New York State Workers' Compensation benefits, New York City and New York State disability retirement pensions, Public Safety Officers Benefits (PSOB) and other benefits.
Troy understands your health concerns and has the experience to get you the compensation and health care you deserve from the 9/11 Victim Compensation Fund (VCF) and the World Trade Center Health Program (WTCHP).
If you have become ill with cancer, respiratory or digestive problems as a result of exposure to the toxins in Lower Manhattan or at the Pentagon, Troy can help you. You can reach him at 212-697-3701 or trosasco@911victimlawyer.com.
Troy's Impact in the 9/11 Community
When other lawyers need to learn about the 9/11 Victim Compensation Fund, they turn to Troy G. Rosasco. He is an Adjunct Professor of Law at St. John's University School of Law, where he has taught about the VCF. He frequently lectures to other attorneys and courts about the 9/11 Victim Compensation Fund and the World Trade Center Health Program.
Troy always tries to listen and speak to his clients personally:
"As sad as my job can be at times, it also gives me great satisfaction to give clients and their families a leg up when they are up against the wall, either economically, medically, or both. I recently represented a 9/11 laborer who worked at Ground Zero for almost six months. He suffered from a 9/11-related lung disease known as Chronic Obstructive Pulmonary Disorder, or COPD. Prior to our law firm getting him his 9/11 compensation award, he was living in his "storage unit" and was washing up each day at a local McDonald's. When we called him to tell him his money was on the way, he was so grateful and appreciative on the phone. This all happened on a Friday. It made my weekend, and reminded me why my law firm does 9/11 claims. We make a difference in the lives of the heroes who rebuilt New York City after 9/11."
This same compassion and pride is shared among all of the 9/11 attorneys at Hansen & Rosasco, LLP.
Troy's Impact in the Legal Community
As a 9/11 attorney, Troy wrote his first legal article about 9/11 benefits in October of 2001, and he continued to write about the Zadroga Act through 2018. In addition, Newsday, Fox News, ABC, the British Broadcasting Corporation (BBC), and Telecare TV have interviewed him and his clients on matters related to 9/11-related cancer claims.
Troy is an elected Fellow in the National College of Workers' Compensation Lawyers, a member of the National Workplace Injury Litigation Group (WILG), a former member of the Board of Directors of the National Organization of Social Security Claimant Representatives (NOSSCR), a former vice-chairman of the New York Workers' Compensation Alliance, a former member of the Board of Directors of the New York Injured Workers' Bar Association, and a member of the Nassau County Bar Association Attorney Grievance Committee. Troy also chaired the 2017–2018 Suffolk County Workers' Compensation and Social Security Disability Law Committee.
In addition to being one of our 9/11 attorneys, Troy is a proud veteran of the United States Air Force. In his community, Troy is a member of the local Boy Scout Governing Council and is a former elected school board member.
Helping 9/11 Victims and Families