Melanoma in 9/11 Responders and Survivors
Melanoma skin cancer (as opposed to non-melanoma skin cancer) is not as common, but it is much more serious than other types of skin cancer. Early detection is key to successfully treating melanoma skin cancer.
The 9/11 victims' lawyers at Hmelanomaansen & Rosasco, LLP represent a large number of first responders and survivors (Downtown Manhattan residents, workers, teachers, and students) with melanoma in the VCF claims system, helping many get the 9/11 cancer compensation they need and deserve.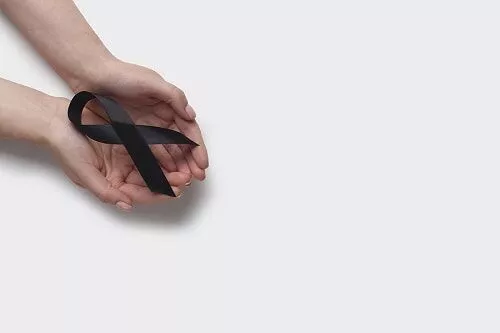 Our 9/11 victims' lawyers secured $1.2 million for an NYPD detective first responder who was diabled by metastatic melanoma skin cancer and chronic obstructive pulmonary disease (COPD).
Our top priority is you.
By having the 9/11 victims' lawyers at Hansen & Rosasco, LLP handle the VCF claims system with the US Department of Justice, you can know that you will get the best results, allowing you to focus on fighting your disease while we deal with the government. We will get you the maximum 9/11 cancer compensation for your condition.
Melanoma Cancer Conditions
Melanoma cancer is sometimes called malignant melanoma and cutaneous melanoma. Most melanoma tumors are brown or black, but some melanomas can appear pink, tan, or even white. Melanomas can develop anywhere on the skin, but they are more likely to start on the chest and back in men, and on the legs in women. The neck and face are other common sites. Melanoma cancer can also appear in the eye.
Melanoma Treatment Options
Based on the stage of the cancer, treatment options may include:
Surgery

Immunotherapy, including tumor-infiltrating lymphocytes (TILs)

Targeted therapy

Chemotherapy

Radiation therapy

Melanoma vaccines
Talk to Our 9/11 Victims' Lawyers
Should you have questions about the VCF claims system or receiving 9/11 cancer compensation, our attorneys can answer all of your questions. Please call us at 855-201-3630 or fill out a contact form here to speak to our 9/11 victims' lawyers today.
"They handled my mother's claim and did a fantastic job. They were the middle man to the government and we were ecstatic when my mother received the most pain and suffering for her cancer." -Rebecca F.