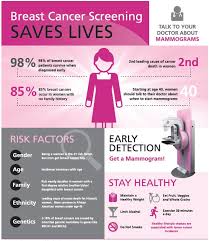 You are a cleaner in a downtown Manhattan office building on 9/11. In 2018, you were just diagnosed with 9/11 breast cancer. Your exact diagnosis is invasive ductal carcinoma (IDC), the most common type of breast cancer. Almost 80% of all breast cancers are invasive ductal carcinomas. You are only 51 and your family has no history of cancer. You are very scared for you and your family.
After discussion with your oncologist and surgeon, you choose to have a lumpectomy surgery followed by radiation. Thankfully, surgery and radiation goes well and you are cleared to return to work.
Imagine you were employed as a Local 32BJ cleaner in one of the office buildings in lower Manhattan on September 11th, 2001. Imagine you were a cleaner in a large Wall Street building on 9/11 at the time when the Twin Towers collapsed. You were there and in fact you could not exit your building on 9/11. Then imagine your employer told you to you must come back to work the next day (9/12/2001) and clean up the inches of toxic dust that had settled in the offices where you regularly cleaned. Imagine that your employer did not give you proper Personal Protective Equipment (PPE), such as a respirator, required by OSHA (the federal Occupational Safety and Health Administration).
Instead, your employer gave you one of those simple paper masks available in any hardware store. These paper masks were essentially useless in stopping you from ingesting and breathing in the dust. You and your co-workers worked for months cleaning every crevice of 9/11 toxic dust in the building. While you were cleaning the office building, all the tenant companies in the building moved their employees to safer temporary offices in uptown NYC or New Jersey. Unfortunately, you and your co-workers bore the heaviest level of toxic exposure in the building.
This is a common story we from our downtown cleaner clients. But this could be a similar story for any downtown worker who returned to work below Canal Street between 9/11/2001 and 5/30/2002. Now, years after 9/11, they are developing 9/11 breast cancer despite not ever being a smoker and having no family history of cancer. Since many of the cleaners in downtown are females, 9/11 breast cancer is a common illness we see in our law office.
Thankfully, with targeted hormone therapy for breast cancer getting better much better over the last ten years, women are now having longer periods of remission.
Even for those women who have had technically successful treatment of their breast cancer, serious side effects of treatment can cause them long term disability. One of the most common long term side effects of breast cancer treatment can be lymphedema. Lymphedema is swelling in one of your arms or legs. caused by a build up in lymph fluid in one or more extremities. Sometimes both arms or both legs swell.
Lymphedema is often caused by the removal of your lymph nodes or radiation as a part of cancer treatment It results from a blockage in your lymphatic system, which is part of your immune system. The blockage prevents lymph fluid from draining well in extremities, often the arms near where lymph nodes were removed , and can drastically increase the size of your arm. There is no cure for lymphedema.Treatment for lymphedema often includes compression devices for one or more extremities, light massage by a trained professional and light exercise.
If such treatment does not significantly reduce these serious symptoms, then we may have to file for 9/11 related Social Security disability benefits for our client. This can provide monthly income and Medicare health insurance for non 9/11 related medical conditions.
Our office represents all our 9/11 clients "in house" on Social Security disability claims related to 9/11 illnesses, and have won over 10,000 disability claims over the last 28 years.
We recently won the case of the Local 32BJ cleaner who could not return to her cleaning job due to severe exertional restrictions caused by lymphedema. In addition, winning a Social Security disability claim because of a 9/11 cancer will potentially increase any "loss of earnings" award from the 9/11 Victim Compensation Fund. These are all important things for 9/11 victims to know.
If you have any questions about a 9/11 breast cancer claim or any other 9/11 related conditions, please call us at 1-855-WTC-INFO (982-4636).