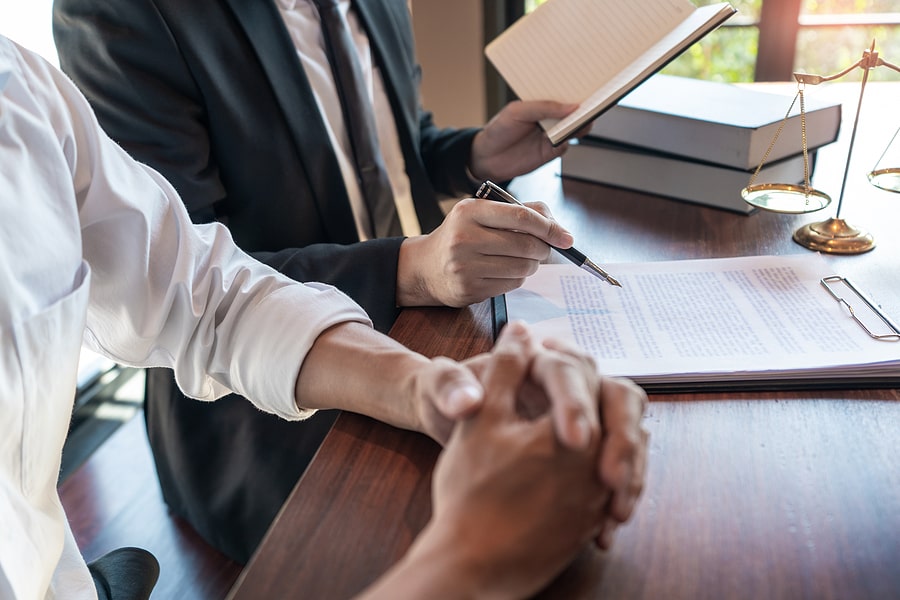 The 9/11 Victim Compensation Fund, Explained: "Less than 24 hours from now, I will start my 69th round of chemotherapy," said retired NYPD bomb squad Detective and 9/11 responder Luis Alvarez, at a House Judiciary Subcommittee hearing in 2019. "I should not be here with you, but you made me come. You made me come because I will not stand by and watch as my friends with cancer from 9/11, like me, are valued less than anyone else is, because of when they get sick or die."
They were powerful words, spoken by someone whose three months spent in the rescue, recovery, and cleanup operations at Ground Zero came at a steep price: In 2016, Luis Alvarez had been diagnosed with colorectal cancer. Like thousands of other 9/11 survivors and responders, he struggled not only to continue working and living his life but also to help others do the same.
Hours after his testimony, the subcommittee voted to approve the permanent authorization for the September 11th Victim Compensation Fund (VCF) vote. The approval of the full House and Senate followed weeks later.
Permanent authorization was a hard-fought victory in a war that many responders and survivors continue to wage to this day, to obtain assistance with the expenses and emotional impacts of life-altering and-for many-life-ending illnesses caused by exposure to toxic materials on 9/11 and during the cleanup afterward.
In this blog post, we take a closer look at the VCF-its history, purpose, status, and future.
The VCF Was Initially Approved Days After 9/11
Even as responders like Luis Alvarez continued to work in the rubble of Ground Zero, and individuals and families returned to homes and offices covered in toxic dust, Congress worked to approve a program that would provide financial compensation to those whom the 9/11 terror attacks injured. This was the original Victim Compensation Fund.
Initially, most recipients of VCF benefits were first responders who had suffered injuries during the attack and subsequent rescue, recovery, and cleanup operations, or families of victims who died on 9/11.
The original VCF closed in 2004, having distributed funds to many of those injured victims and grieving families. However, as years passed, many more responders and survivors of 9/11 and its aftermath began to fall ill with serious respiratory diseases, cancers, and other health problems. It became clear that the size of the 9/11 responder and survivor community in need of medical care and financial assistance was larger than first anticipated, and that its needs were going to persist for a long time to come.
Congress Fails to Pass Permanent Authorization
Even as the original VCF wound up its operations, members of Congress recognized that the need to compensate and care for growing numbers of 9/11 responders and survivors remained.
In 2005, New York Rep. Carolyn Maloney introduced the Remember 9/11 Health Act in 2005, which would provide a permanent mechanism for funding the needs of this group. But that original bill never came to a vote. When it was later re-introduced, House Republicans balked at its $7.4 billion price tag. Ultimately, a version of the bill passed with funding of $4.2 billion, which would not be made available until 2015.
It was, at best, a half measure.
The Zadroga Act Revives the VCF in 2011
On January 2, 2011, President Barack Obama signed the James Zadroga 9/11 Health and Compensation Act into law. The legislation was named for James Zadroga, an NYPD officer who worked at Ground Zero and contracted a respiratory disease that ultimately took his life in 2006.
The Zadroga Act revived the VCF and supplied new funding to pay benefits to responders and survivors. It also created the World Trade Center Health Program, which provided for health monitoring and guaranteed that survivors and responders could receive no-cost medical treatment of 9/11-related illnesses.
The WTC Health Program complements the VCF by certifying responders' and survivors' 9/11-related illnesses, thereby simplifying the process of proving their eligibility to receive VCF compensation.
The Zadroga Act authorized the VCF and the WTC Health Program to operate for five years. In 2015, President Obama reauthorized the program for another five years.
The VCF Confronts Funding Insufficiency
In early 2019, VCF Special Master-the person charged with overseeing the administration of the VCF and the distribution of its funds-announced that the then-remaining VCF funding was insufficient to pay all pending and projected claims. At the time of the announcement, the fund had awarded nearly $5 billion in benefits spread across 21,000 individual claims.
In response to the funding shortfall, the VCF began paying claims at 70 percent less than when the program started. The need for benefits, however, remained as pressing as ever. Tens of thousands of individuals-including first responders, general responders, and individuals living, working, or attending school near Ground Zero-had potential claims for benefits.
By 2019, 70,000 people had enrolled in the WTC Health Program, and nearly half of them were suffering from respiratory or digestive tract diseases associated with 9/11-related toxic exposures.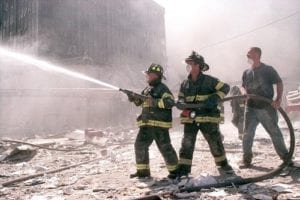 First Responders & Jon Stewart Take Up the Fight
Ultimately, it fell to one of the groups most impacted by 9/11 toxic exposures-first responders-to fight for the VCF's continued funding. They found help when comedian, talk show host, and lifelong New Yorker Jon Stewart joined their effort.
In 2010, as it began to look like the Zadroga Act was not going to pass, Stewart devoted an entire episode of The Daily Show to the matter, featuring 9/11 first responders. During the show, Stewart called out Republican members of Congress for not supporting the bill, referring to them as "the party that turned 9/11 into a catchphrase." Less than a week after the episode aired, Congress passed the Zadroga Act.
Stewart stepped up again in 2015 after then-Senate Majority Speaker Mitch McConnell rejected a deal that would have funded the VCF and WTC Health Program. At the time, Democrats accused McConnell of using the funding as political leverage to achieve other priorities, which McConnell denied. Once again, Stewart stepped in to break the logjam, using his show as a platform to inform the public and pressure McConnell and other legislators to guarantee funding for the VCF.
In 2019, Stewart sat alongside Luis Alvarez and others as they attempted to convince the House Judiciary Subcommittee on the Constitution, Civil Rights, and Civil Liberties to permanently fund the 9/11 benefits programs.
"As I sit here today," Stewart stated to the subcommittee, "I can't help but think what an incredible metaphor this room is for the entire process that getting health care and benefits for 9/11 first responders has come to. Behind me, a filled room of 9/11 first responders; and in front of me, a nearly empty Congress."
Permanent Funding, At Last
Finally, Congress responded. On July 29, 2019, President Donald Trump signed into law a permanent authorization of the VCF, guaranteeing its full funding until October 2090.
The name of the law, "The Never Forget Our Heroes: James Zadroga, Ray Pfeifer, and Luis Alvarez Permanent Authorization of the September 11th Victim Compensation Fund," honored Zadroga, Alvarez, and Ray Pfeifer, an FDNY firefighter and 9/11 first responder and fierce advocate for 9/11 benefits programs who was diagnosed in 2009 with metastatic renal carcinoma resulting from exposure to toxins while working at Ground Zero and passed away in 2017.
Alvarez was notably missing from the ceremony for the permanent authorization also. Complications from his cancer had forced him to enter hospice days after his testimony, and he passed away one month before the permanent funding bill became law.
The VCF Today: More Necessary Than Ever
More than 82,000 responders and nearly 32,000 survivors are currently enrolled in the WTC Health Program. On the 20th anniversary of the 9/11 terror attacks, the VCF Special Master reported that the program had paid financial compensation to 9/11 survivors and responders living in every state in the nation, with the highest concentration of VCF recipients (more than 46,000) living in New York City.
The need for VCF benefits remains high. More than 131,500 individuals have registered with the VCF since the program began, including nearly 25,000 registrations between January and September 2021. More than 7,000 responders and survivors filed VCF benefits claims in the first nine months of 2021.
Let Us Help You Obtain VCF Benefits
If you were a victim of the 9/11 terror attacks, worked on the rescue, recovery, or cleanup operations in the New York City disaster area in the months that followed, or you were living, working, or attending school in that area, and you are now suffering from a health condition related to 9/11 toxic exposure, you may have the right to receive VCF financial benefits.
For a free case evaluation, contact an experienced VCF benefits attorney today.