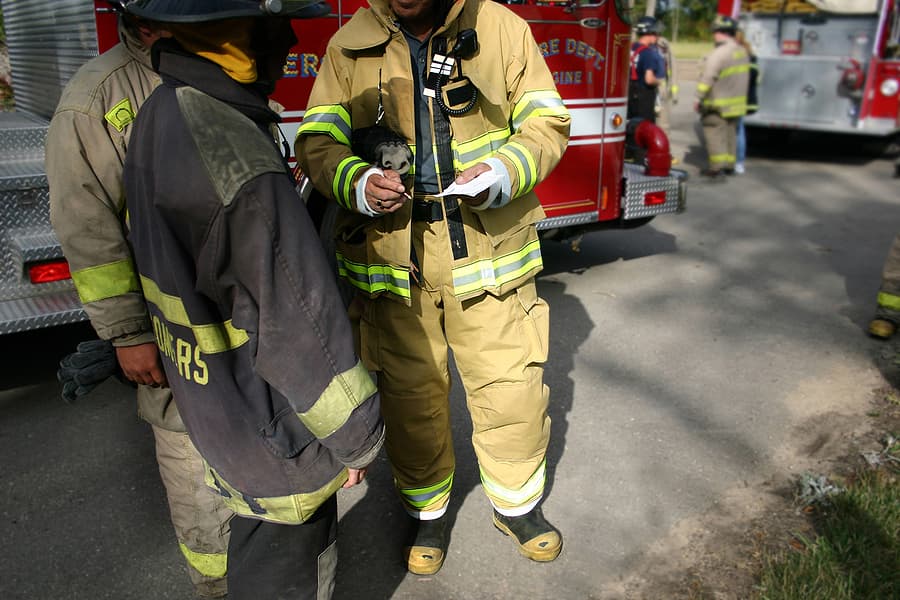 There are various health effects of 9/11 first responders and survivors. 500,000 people were in the area near Ground Zero when the terrorist attacks occurred on September 11th, 2001. That total included around 360,000 people visiting or working inside area office and retail buildings, 91,000 responders and volunteers working on rescue and recovery operations, 57,000 area residents, and 15,000 children and staff in schools located south of Canal Street.
In the 20 years since the attacks, over 100,000 people have developed health problems – including over 70 different types of cancer and several thousand lost lives – due to exposure to the toxic materials and substances that blanketed Lower Manhattan during the year after 9/11. For more information, please 9/11 VCF lawyer.
What Caused 9/11-Related Health Effects?
Aerial photos and on the ground testing from 2001 and 2002 confirm that WTC collapse covered most of Lower Manhattan in a massive, dense plume of fine dust and debris.
According to Scientific American, the dust cloud contained numerous toxic materials and substances, including:
Snowflake-like particles of gypsum and cement were inhaled by first responders and survivors.
Insulation, including asbestos fibers used in the construction of the twin towers.
Fine particles of metal, including copper, titanium, and iron.
Pulverized glass, which damages the lungs when inhaled or ingested.
Calcium carbonate used in construction materials, which is highly alkaline and causes irritation to the eyes, nose, throat, and lungs.
Lead, which is especially harmful to the human brain.
Polychlorinated biphenyls (PCBs) used in electrical transformers, which become extremely toxic when exposed to extreme heat, as they were in the fire at Ground Zero, which reached over 1,000 degrees Celsius.
Many workers and other survivors fled the area with minimal exposure to the toxic dust plume on the day of the terrorist attacks. Many suffered dangerous exposures when they returned days later, having been assured by governmental officials that it was safe to do so.
For many months after the attack, individuals who lived and worked in Lower Manhattan suffered toxic exposure to harmful materials and substances that coated virtually every surface, inside and out.
Health Effects Suffered by 9/11 First Responders and Survivors
Individuals present in Lower Manhattan on 9/11 or the following months suffered various harmful health consequences. Numerous first responders and volunteers working on rescue, recovery, and clean-up missions sustained acute physical injuries and struggled with trauma-related mental health challenges.
Many individuals in the area also developed respiratory and digestive problems. Over the ensuing months and years, many survivors (the downtown workers, residents, and students) and first responders also began to suffer from various cancers linked to toxic exposure.
Here is a look at some common health problems linked to an individual's presence in Lower Manhattan on and after 9/11.
Acute Traumatic Injuries
Individuals who survived the 9/11 terror attacks or worked on the immediate rescue, recovery, and clean-up effort suffered numerous acute physical injuries. Common traumatic injuries included burns, broken bones, soft tissue injuries, back injuries, head trauma, and eye injuries.
Respiratory and Digestive Disorders
Almost immediately after the 9/11 terror attacks, respiratory and digestive disorders began affecting first responders and survivors exposed to toxic materials and substances.
Several 9/11-related respiratory and digestive conditions rank among the most commonly diagnosed health effects of 9/11 among first responders and survivors, including:
Chronic rhinosinusitis, which has been diagnosed in more than 35 percent of responders and nearly 21 percent of survivors. This condition refers to nasal congestion, post-nasal drip, and facial pain or fullness lasting longer than 12 weeks, despite attempts to treat it.
Gastroesophageal reflux disease (GERD), which affects nearly a third of all responders and more than 17 percent of survivors who lived, worked, attended school or daycare, or were visiting Lower Manhattan on or shortly after the terror attacks. GERD is a chronic disease in which stomach acid flows back into the food pipe, irritating the lining of the throat and esophagus.
Asthma, which affects around 18 percent of both responders and survivors. Asthma causes the airways to swell and produce extra mucus, making it difficult for the sufferer to breathe.
Sleep apnea, which affects nearly 19 percent of responders and a small percentage of survivors. Sleep apnea is a condition in which breathing temporarily stops during sleep, sometimes dozens of times, leaving a person feeling tired and producing other symptoms while they are awake.
Chronic respiratory disorders, including chronic obstructive pulmonary disease (COPD), involve lung damage that persists despite treatment, making it difficult for a person to breathe.
Cancers
Researchers have linked more than 70 types of cancer to 9/11 toxic exposure, including:
Blood and lymphoid tissue cancers, including leukemia, lymphoma, and myeloma
Breast cancer in both men and women
Childhood cancers
Digestive system cancers, including cancer of the colon or rectum
Eye and orbit cancers
Head and neck cancers, including cancer of the oropharynx and tonsil
Prostate cancer
Mesothelioma
Rare cancers, including those affecting the adrenal gland, anus, bones, cartilage, pancreas, penis and testes, small intestine, vulva, vagina, and more
Respiratory system cancers, including those affecting the lung and bronchus
Skin cancer
Cancer of the soft and connective tissue
Thyroid cancer
Urinary system cancer, including kidney and bladder cancer
Medical professionals and public health workers continue identifying new cancers linked to toxic exposure from 9/11. All cancers have a latency period, the time between toxic exposure and the development of cancer in the body. In many cases, it has taken years for researchers to recognize a connection between certain cancer and exposure to toxic materials and substances in Lower Manhattan after 9/11.
Recently, for example, the board that evaluates whether health conditions qualify for 9/11 federal benefits voted to recognize uterine cancer as a 9/11-linked medical condition. The administrator of the federal World Trade Center Health Program (WTCHP) has signaled agreement with this conclusion.
Other Physical Conditions
Responders who supported the rescue, recovery, and clean-up operations in the months following the Twin Towers' collapse also commonly suffered musculoskeletal disorders such as carpal tunnel syndrome and low back pain. Scientific research continues to link new physical conditions to 9/11-related toxic exposure.
Mental Health Conditions
The trauma and chaos of 9/11 did not cause only physical health effects for those in the New York City disaster area on the day of the terror attacks.
Many of those individuals also suffered detriments to their mental health, including conditions such as:
Acute stress disorder
Adjustment disorder
Anxiety disorder
Depression
Dysthymic disorder
Panic disorder
Post-traumatic stress disorder
Substance use disorder
Individuals suffering from 9/11-related mental health conditions are eligible to seek medical treatment and monitoring services from the WTCHP. Unlike the physical conditions discussed above, mental health conditions alone do not qualify individuals for benefits through the September 11th Victim Compensation Fund (VCF).
Benefits Available for 9/11 First Responders and Survivors
In the early days after 9/11, Congress established a fund that would compensate those most affected by the terror attacks, calling it the September 11th Victim Compensation Fund (VCF). The original VCF ran until 2004.
On January 2, 2011, President Barack Obama signed the James Zadroga 9/11 Health and Compensation Act, more commonly known as the Zadroga Act. The Zadroga Act reauthorized and funded the VCF and also created the World Trade Center Health Program (WTCHP) to provide medical treatment and monitoring services to those suffering adverse health effects from their presence at or near Ground Zero.
These two programs are still in existence and continue to grow in significance as more people receive diagnoses of 9/11-related medical conditions and more of the 9/11 community becomes aware of the assistance the programs provide.
The World Trade Center Health Program (WTCHP)
The World Trade Center Health Program combined two existing programs to provide health screenings and treatment to those suffering from 9/11-related illnesses. The Program offers its services and other benefits—including prescription medication—through several Clinical Centers for Excellence throughout the New York City area and at healthcare centers that are part of a nationwide provider network.
In addition to offering treatment and monitoring services, the WTCHP also certifies patients' 9/11-related conditions. The purpose of certification is to confirm eligibility for lifetime care, plus provide evidence of eligibility for VCF compensation benefits. Those seeking compensation through the VCF are required to participate in the WTCHP; receiving certification from the Program is the first step in obtaining compensation through the VCF because the WITCH and the VCF have procedures established for sharing information about 9/11 participants.
The September 11th Victim Compensation Program (VCF)
The VCF pays pain and suffering compensation plus economic losses (such as wage losses, medical expenses, and other losses) to individuals diagnosed with a qualifying 9/11-related health condition. This and other additional compensation is also available for the family members of those who died due to a 9/11-related medical condition.
The maximum amount of pain and suffering compensation available for someone suffering from a non-cancerous 9/11-related health condition is $90,000. The maximum compensation for someone suffering from 9/11-related cancer is $250,000. Additional tax-free compensation is also available for economic losses, such as lost income or wages.
The VCF Is Now Permanently Funded
In reauthorizing the VCF, the Zadroga Act provided for five years of funding. In 2015, Congress extended the Fund for another five years. In 2019, it appeared that the Program could run out of funds to fully compensate all pending and future claims. But in the summer of that year, Congress passed The Never Forget the Heroes: James Zadroga, Ray Pfeifer, and Luis Alvarez Permanent Authorization of the September 11th Victim Compensation Fund. This law ensured adequate funding for the VCF for all claims submitted for payment until October 1, 2090.
Individuals who wish to obtain compensation through the VCF must register to file a claim within two years of certification of their illness as a 9/11-related health condition. Those with a claim for VCF wrongful death benefits must register within two years of the date of the deceased's death from a 9/11-related condition if there was a certification by the WTC Health Program or similar entity that linked the 9/11 condition to the cause of death. If the individual (or deceased) was never in the WTC Health Program (or the condition was never "certified" by the WTC Health Progam), then the deadline to register and file a VCF claim is the year 2090.
Registering to file a claim is not the same as filing a claim. Registration merely reserves an individual's right to file a claim in the future and notifies the VCF of a potential claim that may exist. To obtain compensation through the Program, an individual must prepare and file a claim demonstrating their eligibility for VCF. Thanks to permanent reauthorization, any individual registered as required may file their actual claim at any time between their registration date and October 1st, 2090.
If You've Suffered Health Effects Due to 9/11 Toxic Exposure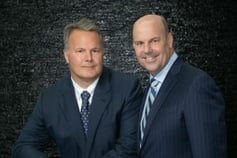 Do you believe you suffer from health problems due to your exposure to toxic materials and substances on or shortly after 9/11? An experienced 9/11 benefits attorney can advise you about your eligibility to obtain medical treatment and monitoring services through the WTCHP and whether you qualify for compensation through the VCF.
Having an experienced legal team on your side makes the application process easier and increases your odds of receiving the maximum benefits available.
In addition to the WTCHP and VCF, other public programs offer benefits to certain individuals diagnosed with 9/11-related illnesses. For example, you might also qualify for Social Security Disability (SSD) payments, state worker's compensation insurance benefits, private disability insurance, or compensation under a collective bargaining agreement. An experienced attorney can evaluate your options and handle the process of securing and coordinating benefits from these programs, ensuring that you get the maximum benefits available.
To learn more about your rights to benefits as a 9/11 survivor or first responder, contact an experienced 9/11 VCF attorney today for a free case evaluation.