This post will discuss, "How to Prove You Were in Lower Manhattan on or After 9/11." People who lived, worked, or attended school in Lower Manhattan or assisted in the rescue, recovery, and cleanup efforts at Ground Zero as first responders or volunteers were exposed to toxic dust from the collapsed towers of the World Trade Center. More than twenty years after the attack, many of those people are sick from that toxic exposure.
Those who suffered an illness known or believed to have been caused by their exposure to toxic dust from the World Trade Center can seek compensation for their injuries through a federal program known as the 9/11 Victims Compensation Fund (VCF ) . . To file a successful claim, they must prove that they were present in the New York City exposure zone during or after the 9/11 attacks.
What is the exposure area?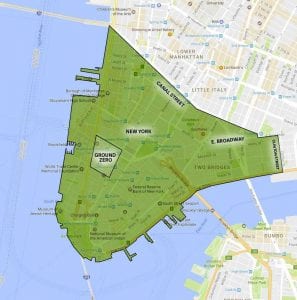 The New York City exposure zone includes the area of ​​Manhattan extending south of Canal Street from the Hudson River to the intersection of East Broadway, north on East Broadway to Clinton Street, and east on Clinton Street to East River. The exposure zone also includes any areas associated with or along debris removal routes.
How long must claimants be exposed on site?
To seek compensation through the VCF, a claimant must prove that they were at one of the sites between September 11, 2001 and May 30, 2002. As the World Trade Center Health Program (WTCHP) certifies conditions of more people, claimants must meet specific exposure time intervals for different covered groups (responders, volunteers, and survivors) based on the requirements of that program.
Are the VCF and the WTCHP the same program?
No. The VCF and the WTCHP are two different programs that offer benefits for those who became ill from toxic exposure on 9/11.
The WTCHP provides medical treatment and follow-up services. The program also certifies covered conditions caused by toxic exposure on 9/11.

The VCF provides compensation for the financial and psychological effects of the individual's illness. This program also compensates those who lost a loved one to a 9/11-related medical condition.
What conditions does the VCF cover?
The VCF compensates for physical health conditions certified by the WTCHP as 9/11 related. Covered conditions include :
Digestive and respiratory disorders, such as asthma, chronic cough syndrome, chronic nasopharyngitis, gastroesophageal reflux disorder (GERD), chronic obstructive pulmonary disease (COPD), and more.

Cancers such as

breast

, blood and lymphoid tissue,

childhood cancers

, cancers of the digestive system, including those affecting the colon or rectum, eyes and orbit, ovary, head and neck, prostate, mesothelioma, cancers of the respiratory system, including that affect the lung and bronchi, skin, soft and connective tissue, thyroid, and urinary system, including the kidneys and bladder.
Individuals diagnosed with cancer can seek up to $250,000 in pain and suffering damages for the diagnosis, and those with non-cancerous conditions can seek up to $90,000. Individuals with more than one 9/11-related diagnosis can obtain additional compensation for each certified condition.
Registration and filing of a VCF claim
Those present in the exposure area during high exposure during and shortly after the terrorist attacks can register to file a VCF claim, even if they are not diagnosed with a covered condition. Registering is not the same as filing a claim, but reserves the claimant's right to file a claim at any time until the program closes in 2090.
If an individual is diagnosed with a 9/11 related illness, they must reserve the right to file a claim by enrolling in the program within two years of diagnosis of a covered condition. Claimants may have their conditions certified through the WTCHP or, if they live abroad or are unable to travel to New York for screening at one of the program's Clinical Centers of Excellence, the VCF may approve the condition through the process of a private physician.

When individuals are ready to file their claim to seek compensation, they must provide documentation to support their claim, including documents proving their presence in an area exposed to 9/11.
What documents can prove presence?
If a claimant was an active member of the FDNY on 9/11, they do not need to provide documentation to prove their presence, as VCF administrators can verify that information directly from the department. In addition, those who obtained compensation through a VCF award during the original program period of 2001-2004 do not need to submit proof of presence documents.
For others, the documents that will prove your presence in the affected period include:
Employer records confirming that the claimant worked in the area on or after September 11. Examples include a letter from the employer, an official personnel roster, work injury reports documenting a workplace injury, or pay stubs with the business address listed in the display area.

Proof of residence in the affected area during a high exposure, such as rental or mortgage documents, utility bills, or a witness statement testifying that you resided in the exposure area between September 11, 2001 and May 30 from 2002.

Untimely records showing presence in the area, such as orders, medical records, or school or daycare records from an address in the affected area.

Volunteer records from organizations that were working in the area.
What if you can't find documents to prove your presence on the site?
It is not always easy to find documentation from twenty years ago.

Here are some suggestions for obtaining the documents needed to prove your presence in Lower Manhattan or the other 9/11 attack sites:
Contact your employer.

In 2001, many employers stored personnel records digitally, which means you may be able to get a copy. Also, because many of the employers in Lower Manhattan had multiple employees exposed to the toxins, they likely have located these documents for others in recent years as participation in 9/11 benefit programs has increased. .

Contact the school or daycare you attended.

Like businesses in the affected area, many schools have already responded to alumni who filed a VCF claim for 9/11-related conditions. Also, public schools generally keep attendance records many years after students leave.

Contact your landlord,

who may have a record of how long you rented a house or apartment in the area.

Check your records.

Often bills and other correspondence with an address remain in your personal belongings. Be sure to search your belongings for old documentation.
Other documentation needed to file your claim
While proof of presence documentation allows the VCF to assess your eligibility for compensation, you will also need additional documentation to file your claim.

Other required documents include:
Documents showing a loss of

prior earnings because you did not work or receive pay for your work due to your illness. Such documents include a letter from your employer, copies of pay stubs showing a reduction in work hours, or a year-end pay statement.

Documents showing future loss of income,

such as a doctor's statement about your disabilities and medical records to support that statement.

Documentation showing that you lost your health care,

such as documentation about the health care plan offered by your employer, including documents that indicate the value of that plan.

Documentation showing the loss of pension,

including a letter from your employer explaining the pension calculations and the amount of monthly and annual pension received.

Documents showing collateral payments,

such as copies of pending or approved claims with a state workers' compensation program or the Social Security Administration.

If the victim or beneficiary participated in lawsuits related to 9/11,

you must show documentation dismissing or withdrawing the lawsuit from the lawsuit on or before January 2, 2012. If the lawsuit is settled with some or all of the parties, you must provide information about the amount of the settlement and the release of the lawsuit.

Documents to show non-economic losses:

negative effects on the victim's quality of life from their 9/11-related illness. This evidence may include an impact statement from a family member, employer or physician and medical records showing the severity of the condition(s) suffered. These documents are optional but helpful to program administrators when considering your claim.

If you file a death claim,

must document proof of presence of the deceased; provide an original certified copy of a court order or letters of administration designating you as the personal representative of the decedent's beneficiaries; a copy of the deceased's will (if available); and an original certified copy of the decedent's death certificate listing a 9/11-related illness as the cause of death, a significant contributing factor, or an underlying factor in the death. You must also complete the private physician section of the claim form and submit documentation showing the presence of a 9/11-related condition, when it was known, and when it was first treated by a physician. If the WTCHP certified the decedent's condition, you do not need to complete this step.
What if the VCF asks me to produce more documentation?
When an individual files a VCF claim, the claim goes through an initial review process where administrators verify that all required documentation is present. If you did not provide the required information, the VCF will notify you by mail and place your claim in inactive status until you provide all required documentation.

If the claimant does not respond to the VCF's request for more information within 60 days, the VCF may deny their claim. If the VCF denies the claim, the claimant can modify it once they have the required documents and resubmit it for review.
How a 9/11 benefits lawyer can help you locate the documents you need for your claim
The attorneys who assist those who need assistance from the 9/11 benefits program understand the documentation needed to prove your presence and the knowledge to find these documents. For example, the legal team at Hansen & Rosasco, LLP includes a highly decorated retired detective who works with claimants to locate any missing documentation.

In addition, our attorneys can perform public records searches to find property records or contact companies, such as those that provided public services to the area in 2001, who can also provide documentation of their presence.
we can help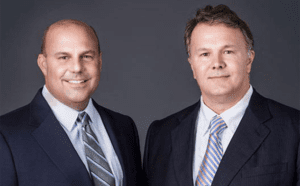 The 9/11 compensation attorneys at Hansen & Rosasco have a long, proven track record of helping 9/11 victims obtain the proper proof of presence to support their VCF claim. We have investigative help staff (including a highly decorated retired detective) who will help you find the evidence needed for claims approval with the WTC Health Program and the VCF.
Need help gathering the required documents for your VCF claim? If so, let our legal team help you. Contact us online for a free case evaluation by calling (855) 353-4907.