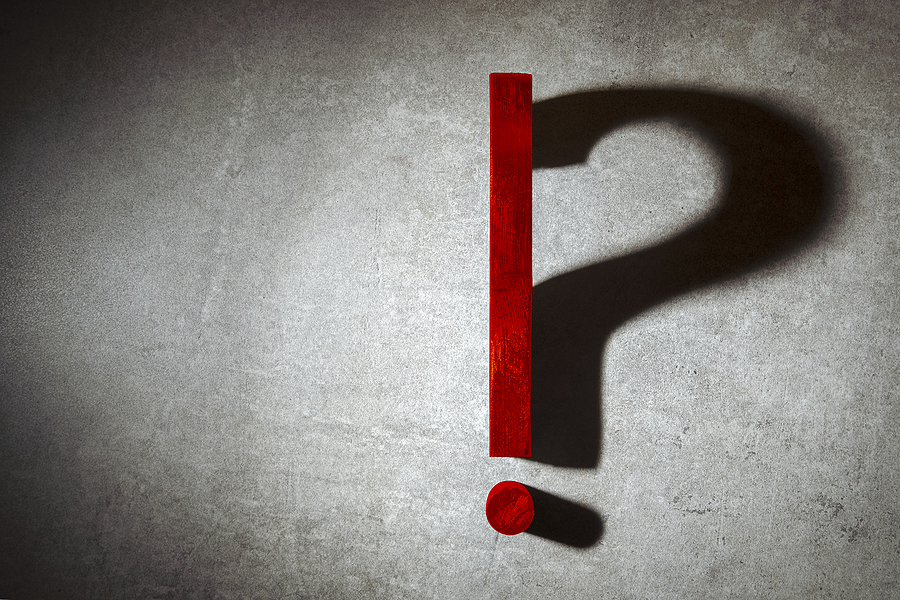 The September 11th Victims Compensation Fund (VCF) is one of the federally-funded programs that is created to help those who were at one of the sites of the 9/11 terrorist attacks during or shortly after the attacks and are now suffering conditions associated with exposure to toxic dust there. The VCF provides compensation for economic losses as well as non-economic damages. If you've already filed a claim with the VCF, you are likely wondering what happens next.
Read on for more information about the steps in the review of your claim that we can help you undertake.
Preliminary Review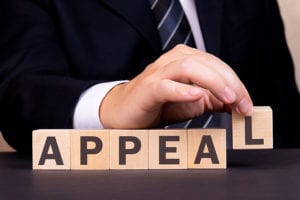 After you file your claim, the VCF will look through your supporting documentation to ensure that you have submitted an authorization for the release of your medical records, which will allow the VCF to go to the World Trade Center (WTC) Health Program and request information from it directly about your certified health condition. You will also need to submit an authorization for your attorney to receive your compensation for you.
Other documentation that you must submit with your claim includes:
Proof of presence at a 9/11 crash site. If you were a firefighter working for the New York City Fire Department (FDNY) on September 11, 2001, the VCF will obtain verification of your presence directly through FDNY, and you do not need to submit proof of presence information. If you received an award under the original Victims Compensation Fund, you also do not need to submit proof of presence, as you have already done that. For others, acceptable proof of presence includes employer records proving that you were working in the affected area during the applicable dates; proof of residence in the area between September 11, 2001, and May 30, 2002; any contemporaneous document showing that you were present at the site, including orders, instructions, confirmation of tasks performed, medical records, or school or daycare records; sworn and notarized affidavits from people who can attest to your presence at a 9/11 crash site during the applicable dates.
Proof of physical injury or health condition. If your condition has been certified for treatment by the WTC Health Program, you do not need to submit additional documentation to prove your injury. However, if you have any WTC-related condition that has not been certified, you will need to provide a completed private physician packet that details when the condition was discovered and how it was treated.
If you, your representative, a dependent, a spouse, or another beneficiary participated in a September 11th lawsuit, you must submit proof that the lawsuit has been withdrawn, settled, or dismissed. Acceptable evidence can include a copy of the notice of withdrawal or documentation showing how much you received in the settlement.
If you are seeking payment for a non-economic loss, you must submit an impact statement detailing how your September 11-related health condition has affected your life as well as medical records that indicate the severity of your injuries.
If you are seeking compensation for replacement services, you must include receipts or invoices detailing the replacement services you have received to date. For compensation for future replacement services, you must document the type and cost of replacement services you will likely need in the future.
If you are seeking compensation for the loss of past earnings, you must submit a Social Security Administration consent form and documents showing that you did not work and were not paid for the time during which you did not work. This can include a letter from your employer, copies of pay statements that show a reduction in work, or a yearly pay summary.
If you are claiming future loss of earnings, you must submit the Social Security Administration consent form. If you are a retired employee of New York City for an organization such as the NYPD, FDNY, or other agency, you must also authorize the release of your pension records and health conditions. If a doctor has deemed you disabled, you must provide medical records that document that determination.
If you are claiming health care benefits, you must show documentation about the health care plan from the provider or documents or benefit statements from your employer supporting the value of the health plan.
If you are claiming pension loss, you must submit documentation from your employer explaining how the pension was calculated and a letter stating that the pension has been finalized along with the monthly and annual amount of pension that you are receiving.
If you have received payments from a collateral source, you must submit copies of any pending or approved applications with the Social Security Administration or a workers' compensation program as well as documentation of your pension or other benefits.
If you are filing the claim on behalf of a victim as his or her personal representative or guardian, you must submit a certified copy of court papers naming you as the victim's personal representative, an original certified copy of the death certificate, and documentation proving the death was directly related to a 9/11-associated injury or illness. If one exists, you also must submit a copy of the victim's will.
After the preliminary review, if your claim is missing some of the required documentation, the VCF will send you a missing information notice. You have 60 days from the date on that letter to produce the missing documentation. The status of your claim will be listed as inactive until the documentation is received and your claim is amended to include the information. If you have not responded in 60 days, the VCF may deny your claim.
Substantive Eligibility Review
Once it has been verified that all of the required documentation needed for your claim has been received, the VCF will review the claim to determine if you are eligible for compensation.
This process includes:
Ensuring that your claim was registered by the applicable registration deadline
Verifying your presence at the crash site
Confirming that you have an eligible health condition
Confirming that there was a timely resolution to any 9/11 lawsuits in which you participated
If you are the victim's personal representative, the VCF will also verify that.
If you are missing documentation that is required to prove your eligibility for compensation, you will receive a missing information letter and have 30 days from the date of that letter to submit the documentation. If you fail to do so within 30 days, the VCF is permitted to make an eligibility decision based on the information that has been submitted.
Eligibility Decision
Once it has been determined your eligibility to receive compensation, the VCF will send you a letter explaining the decision. If you are approved for compensation, your claim will move to the next step of the initial compensation review. If you are claiming non-economic loss only, the VCF will evaluate your eligibility and compensation together. If your eligibility is denied, you will receive information as to how to appeal the decision and how to amend your claim in the future to provide additional information for consideration.
Initial Compensation Review
Once the VCF has confirmed your eligibility, it will begin an initial review of compensation information, including determining the types of losses that you are claiming. If you are claiming economic losses, the VCF will contact third parties to request information about pension, disability, and your earnings history if this was not already completed during the preliminary review. If your claim is missing information, you will receive a missing information letter. If you fail to respond to that letter, the VCF will render its decision based on the information that you've already submitted.
Compensation Review and Award Calculation
Each VCF award is calculated individually based on the unique information provided by the victim or the victim's personal representative. More complex claims will take longer to review.
The review includes:
Determining non-economic loss based on the severity of the physical harm that you've experienced
Calculating economic loss, including past and future lost earnings
Confirming collateral offsets, such as pension funds, life insurance, Social Security benefits, or payments received from workers' compensation or settlements from 9/11 lawsuits
If the VCF fails to receive all of the necessary information to calculate compensation, the VCF can issue an award for non-economic loss only.
Issue Award Decision
After the VCF has calculated your award, the VCF will send you a letter detailing your award and explaining how to appeal the decision within 30 days if you believe that there was an error in the calculation. If you do not appeal the decision, your payment will be authorized within 20 days after the required 30 day appeal period has expired. If you do appeal, payment will be authorized once an appeal decision is rendered.
Once the VCF has authorized payment, it may take up to three weeks for the U.S. Treasury to disburse the funds to the bank account authorized to receive your award. Once the Treasury Department has issued payment, the VCF will send you a letter informing you that the VCF has issued your payment.
Appealing a Decision or Amending a Claim
The VCF's claims process provides two opportunities for you to alter the course of your claim. If you wish to challenge a decision made by the VCF, you should use the program's appeal process to do so, bearing in mind that the VCF will not pay your claim until after there is a decision made on your appeal.
If you dispute the calculation of your award but don't appeal, then you are waiving your right to a future appeal by accepting the amount offered. You must file an appeal within 30 days of the date listed on the decision letter, using the Request for Appeal form enclosed with your letter.
Once the request for appeal has been filed, you will complete and submit your appeals package within 60 days of the determination letter. Never request an appeal simply to fast-track the review of an amendment unrelated to an already rendered decision.
You can appeal an eligibility determination if you meet all three of the criteria listed below:
The VCF determined that your claim was ineligible.
There is no further documentation you can provide to prove eligibility.
You believe the only way to prove your eligibility is through providing testimony at a hearing.
The VCF will evaluate your appeal and can take the following actions:
If the VCF determines that your appeal is valid, it will schedule a hearing for you.
If the VCF determines that your appeal is not valid and that you can remedy its concerns by amendment, the VCF will not set a hearing but will consider the information you submitted with your appeal as an amendment. By filing an invalid appeal, you will have waived your right to appeal the determination that has already been made.
In some cases, the VCF will determine that your appeal is valid, but will also decide that a hearing is not an effective resolution. Additionally, in some cases, the VCF can determine that the issues of concern in your claim warrant both an appeal and an amendment. In these more complex scenarios, it is extraordinarily helpful to have a 9/11 attorney who can assist you address your concerns while preserving the viability of your claim.
Let Us Help You With Your VCF Claim
The experienced 9/11 attorneys at Hansen & Rosasco are devoted to helping the survivors of 9/11 receive compensation through the federal VCF program. We understand this program, the process of filing a claim, as well as the process of appealing a decision. Our knowledge will help you to avoid documentation errors that can create delays in the process. We will learn all of the details of your specific circumstances so that we can assist you in determining the losses you have suffered and gathering the documentation needed to prove those losses.
For a free case evaluation and more information about filing a VCF claim, contact us online.