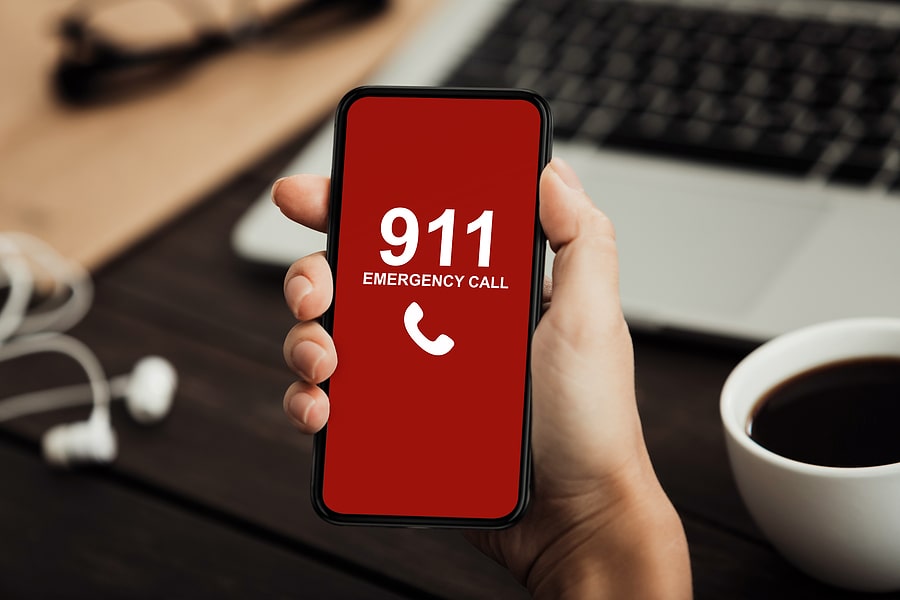 VCF Awards and Medical Care for Out-of-State Responders
On September 11, 2001, as the Twin Towers collapsed, thousands of men and women first responders rushed to the pile to help. Many of those first responders were groups of out-of-state responders and volunteers who quickly made their way to the disaster site when most would have rushed away. In the face of danger, first responders, construction workers, and volunteers from our surrounding states (and from many states across the country), counties, and towns rushed to aid New York City and its residents, workers, and students. Even as the days and months passed, many out-of-state responders stayed or continued to come to help in the cleanup and recovery at Ground Zero.
Many years later, the medical studies confirm that this selflessness response by the responders has caused a real increase in a person's chances of suffering from a wide range of 9/11 cancers, illnesses, and chronic disabling respiratory conditions. That is because the air near Ground Zero contained more than 2,500 contaminants. Many of those toxins are known cancer-causing agents, such as asbestos, lead, and silica. In addition, jet fuel fires burned day and night for weeks, adding to the toxic air.
Since the terrorist attacks of 9/11, thousands of first responders have fallen ill and many lost their lives. To help these first responders and their families, Congress set up two different programs: the World Trade Center Health Program and the Victim Compensation Fund. Eligibility for both of these programs is open to out-of-state 9/11 responders, volunteers, and their families.
Why Choose Our 9/11 Attorneys?
Our WTC Have Won Hundreds of Thousands of Dollars for Out-of-State Responders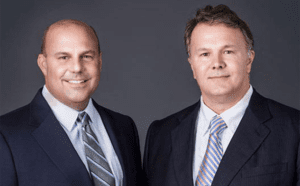 The 911 law firm of Hansen & Rosasco, LLP represents many 9/11 first responders after they have received diagnoses of cancer, disabling breathing conditions, and other medical illnesses. This includes many volunteers from neighboring states and around the country. We know how much their illnesses have impacted their health and lives. That is why we dedicated our entire practice to helping them recover the medical benefits and compensation they need to handle life after 9/11.
Our track record of success speaks for itself. We see 9/11 first responder cancer cases often in our office every day. These are responders who had direct exposure to the toxins at Ground Zero.
We have helped 9/11 first responders just like you, including:
$819,000 VCF award for a New Jersey volunteer firefighter first responder who was disabled by 9/11 rectal cancer and respiratory diseases.
$517,000 for Red Cross volunteer with COPD
$488,000 for first responder volunteer with severe asthma
However, it is not just our success that sets us apart. Our law firm was built with 9/11 survivors in mind. In fact, it is all we do. Our attorneys and staff personally lived through 9/11 and we remember the fear and the chaos. We remember the thick dust cloud that coated everything throughout the city and we lost loved ones to those tragic events.
Attorney Troy Rosasco is one of the leading 9/11 lawyers in the nation and has represented victims and families of 9/11 since 2001. He is also an Adjunct Professor of Law and teaches about the VCF to other attorneys and students around the country.
Attorney Dan Hansen dedicated his career to the 9/11 community. To date, he has helped first responders, survivors and their families collect hundreds of millions of dollars in VCF payouts.
Because all we do is help 9/11 first responders, students, families, and workers, we know the fastest way to get your application approved. If you are suffering from an end-stage terminal illness or are under severe financial distress, we can even have your application expedited so you get the compensation and award you need now.
Who Can We Help?
When you live outside of New York, you may feel like there is no one there who understands the issues you face. You may feel alone with your 9/11 illness or cancer and uncertain where you can turn for help.
At Hansen & Rosasco, LLP, our 9/11 attorneys help out-of-state responders, including:
Firefighters

Police officers

Volunteers

Medical personnel

EMTs

Construction workers

Cleanup crews

Contractors

Volunteers with church groups

Salvation Army soldiers, officers and adherents

Red Cross workers
No matter where you lived during 9/11 and no matter where you live now, you deserve help. The WTC Health Program and the VCF program are open to all first responders and volunteers, regardless of where you called home. Unfortunately, so many first responders do not realize they qualify for these programs and for the FREE medical treatment and monitoring that comes with approval. That is where we can help.
The Process for Out-of-State First Responders
The process for out-of-state first responders is the same as for in-state first responders. Just because you live in another city or state, does not mean you can't qualify for free lifetime medical treatment, as well as compensation. However, establishing eligibility may require a little more digging to obtain the required documentation and evidence. Our lawyers are skilled and efficient in uncovering, locating, and providing the documentation required to gain acceptance into the WTC Health Program and VCF.
We start by meeting with you (typically by telephone or video conference) to discuss your case and your illness. You can choose to come into our office for a personal meeting or we can meet virtually to discuss your concerns. As an out-of-state first responder, we know that you may have many questions and we want to provide you with the answers you need during this consultation.
Recently, the VCF and WTCHP became fully funded through 2090. This means that victims and first responders have 70 years to file a claim. However, the sooner you act the better your chances are of receiving the money you need.
Applying for WTC Health Program Benefits
Once we meet with you, we can begin the application process to the WTC Health Program. To receive approval to the WTCHP, you must meet two main requirements:
Presence in the Exposure Zone.

You were present in New York in the Exposure Zone between September 11, 2001, and July 31, 2002. The WTC Health Program Exposure Zone is larger than the VCF Exposure Zone. It consists of all of Lower Manhattan south of Houston St., as well as any block in Downtown Brooklyn that is wholly or partly contained in the 1.5-mile radius of Ground Zero. This includes much of Brooklyn Heights.

Certified illness or cancer.

You must also have a certified 9/11 illness or cancer. There are hundreds of known medical conditions, cancers, and illnesses that qualify for FREE medical benefits and treatment. In fact, there are more than 70 cancers that immediately qualify, including breast cancer, prostate cancer, and lung cancer. In addition, there are numerous cardiovascular illnesses, respiratory conditions, and gastrointestinal diseases that qualify.
Receiving certification from the WTCHP signifies that your cancer or illness is linked to exposure to the 9/11 toxins in the air and water during the months that followed the 9/11 terrorist attacks.
Once we gather the required documentation and evidence, we can file the necessary forms and evidence to the WTCHP to help you receive approval. Once the WTCHP approves your application, you can then begin collecting free healthcare and treatment at any of the qualifying Centers of Excellence located throughout New York and New Jersey. You can also access benefits and treatment from their nationwide network provider list. That way, no matter where you live now, you can still get the treatment and monitoring you deserve.
Applying for VCF Compensation
Applying for VCF compensation is more difficult and requires a very precise knowledge of 9/11 laws and regulations. For out-of-state responders to qualify for VCF funds, they must clearly establish their presence in the Exposure Zone between 9/11/01 and 05/31/02. The VCF Exposure Zone is only Lower Manhattan south of Canal Street/East Broadway/Clinton Street. It also includes the NYC Morgue, certain barges and piers, Staten Island Fresh Kills landfill, and emergency vehicle cleanup sites — anywhere the debris was handled.
You must also show that you already have a WTCHP approved medical condition, cancer, or illness. Here is a list of some of the most common 9/11 illnesses and cancers.
Building your case for VCF compensation takes skill and experience. Our attorneys know how to build a case to show what the VCF needs to see to approve your claim. Without a lawyer on your side, you may not gather the necessary documentation needed to effectively prove your case. This could result in a denial of your VCF compensation.
At Hansen & Rosasco, LLP, we can help you get the financial compensation you need, including:
Lost earnings

and fringe benefits

Household replacement services (such as housekeepers, landscapers, etc.)

Past out-of-pocket medical expenses for 9/11-related medical conditions, such as:

Medical insurance deductibles

Co-pays

Out-of-pocket payments for medical services, and prescription costs
Why Do You Need a 9/11 Lawyer?
When the Twin Towers fell, the entire city of New York banded together to rebuild and put their lives together. We could not have done this without the help and bravery of the many volunteers, first responders, and medical personnel that traveled from neighboring states. These out-of-state responders gave their time and efforts to help us respond to the disaster and clean up the debris. Now, many suffer from debilitating and life-threatening illnesses, cancers, and chronic disabling breathing conditions.
While battling health conditions, 9/11 responders do not have the time or energy to also battle the legal and federal red tape that comes with applying for the WTCHP and VCF programs. Numerous regulations make it complex and difficult to understand and get right. In addition, finding the right evidence and documentation takes time and energy that is better spent on your health and your family.
At Hansen & Rosasco, LLP, we want to take the burden off of you and your loved ones at this time. All you need to do is get a medical examination from a WTCHP qualified doctor and we will handle the rest. Our lawyers can gather medical documentation, tax reports, and proof of presence in the Exposure Zone. This may mean talking with coworkers, other volunteers, eyewitnesses, and employers. It may also require obtaining signed witness affidavits to establish eligibility for compensation, as well as help preparing a 9/11 Victim Impact Statement.
We will then file all necessary documents and forms, including court applications and petitions. When you receive your award, we can review it for accuracy and file any appeals necessary. Our lawyers will then fight for you at your formal hearing at the Department of Justice.
We do all of this because we care about you and your family. This caring and compassion shows from the moment you step into our offices. Our law firm works exclusively with 9/11 victims and their families, and can help you even when you do not live nearby.
Contact Our 9/11 Law Firm Today
If you were an out-of-state first responder, or had a family member who was, but has since passed away, please contact our WTC lawyers to learn about eligibility for lifetime healthcare and a 9/11 VCF award. We relentlessly prosecute VCF claims to secure awards for first responders, including 9/11 first responder cancer cases, among other illnesses.
Our WTC lawyers thank you for your service. If you have any questions about 9/11 Victim Compensation Fund payouts, or for registering your condition with the WTC Health Program, please call us at (855) 353-4907 or fill out a contact form here.