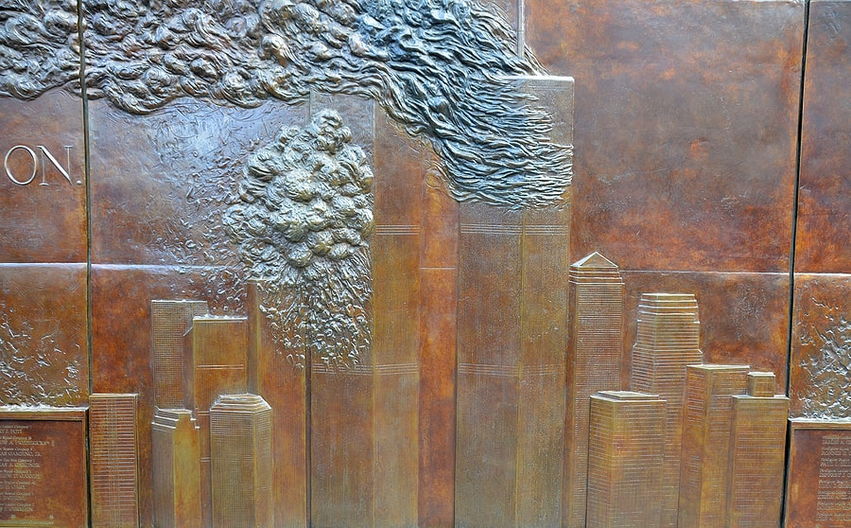 Even Among Firefighters, 9/11 Responders See Increased Cancer Risk. After all, they routinely encounter toxic smoke containing plastics, carbon monoxide, cyanide, hydrogen chloride, benzene, and more. However, a recent study conducted by the New York City Fire Department (FDNY) reveals that not only do the firefighters and EMTs who responded to the World Trade Center on 9/11 and in the rescue, recovery, and cleanup efforts that followed have a higher incidence of cancer than the general population, but they even have a higher incidence of cancer than other firefighters.
If you were a 9/11 responder and have not yet obtained benefits through the two federal 9/11 assistance programs, an experienced attorney from Hansen & Rosasco can provide more information about them and assist you in applying for medical care and monitoring and filing a compensation claim.
We have assisted 9/11 survivors and responders since before these programs even began and we are proud of the results we have obtained, including:
A $2.1 million VCF wrongful death award for the family members of a Counter-Terrorism HAZMAT officer who died as a result of 9/11-related bladder cancer.
A $1.7 million VCF award for an EMT first responder who became 100 percent disabled due to 9/11-related colon and rectal cancer.
A $1.5 million VCF wrongful death award for the widow of an FDNY firefighter who died of 9/11-related colon cancer.
A $1 million VCF award for an FDNY EMT with 9/11-linked liver cancer.
The Cancer Risk Faced By All Firefighters
The FDNY study compared the rate of FDNY firefighters who were diagnosed with 9/11-related cancers to figures presented by a study on the cancer rates of firefighters across the nation known as the Career Firefighters Health Study. It also compared the results to other studies. The results of these general firefighter studies revealed that career firefighters had a moderately increased risk of developing cancer due to their occupational exposure to toxic substances
Some of the most common cancers among career firefighters are prostate cancer, thyroid cancer, and melanoma.
The Increased Risk of Cancer Found in 9/11 Responders
"Everyone at Ground Zero knew it was a Haz-Mat incident," said FDNY chief of staff Elizabeth Cascio, who was an EMT for FDNY on 9/11. "But we had a job to do."
The responders from FDNY suffered perhaps the most severe impacts of any organization involved in the rescue and recovery operation at Ground Zero. FDNY firefighters and EMTs were among the first responders to arrive on the scene, entering the towers to begin rescue operations before they collapsed. Many of them were among the last at the scene, as well, remaining until the work finished. All told, FDNY lost 343 members at the World Trade Center on September 11, 2001. In the next 20 years, more than 250 responders from the department died of 9/11-related illnesses, including several types of cancer.
The recent study comparing the rate of cancer among FDNY's responders to that of other career firefighters in the nation revealed that FDNY's WTC responders had a significantly higher incidence of all cancers, and they developed cancers at a younger age. As of March 2021, FDNY's membership had collectively obtained certifications for more than 3,800 9/11-related cancers among slightly more than 3,000 individuals.
What Cancers Are Commonly Associated with 9/11?
According to FDNY's 20-year 9/11 anniversary report, the most common types of cancer diagnosed among the department's 9/11 responders include:
Non-melanoma skin cancer, with 1,759 exposed FDNY responders who participate in the WTC Health Program being diagnosed with this condition.
Prostate cancer, with 703 diagnoses among FDNY's WTC Health Program membership.
Melanoma, with 331 certified diagnoses.
Hematologic cancers, with 133 WTC Health Program members from FDNY being diagnosed. These cancers include leukemia, lymphoma, and multiple myeloma.
Colon cancer, with 104 FDNY responders having this condition certified.
Lung cancer, which is a WTC Health Program-certified condition for 91 FDNY responders.
Thyroid cancer, which had impacted at least 82 WTC Health Program members from FDNY.
Why It Matters
Since November 2001, when the New York City Department of Health first began the WTC Health Registry, participants have provided information about the health effects that toxins in the World Trade Center dust plume caused.
This informed lawmakers and healthcare providers about the unique needs of 9/11 responders and survivors. It also helped to predict the long-term impacts of high exposure to toxins in future disasters. The information has also inspired studies into the medical conditions linked to 9/11 to provide additional understanding about these conditions.
For the 9/11 responders and survivors, there are also benefits in gathering information about the impacts of toxic exposure from 9/11, including better-educated service providers, and even the listing of new certifiable conditions for which the sufferer can obtain medical care, monitoring, and compensation.
The Silver Lining of WTC Cancer-Related Research
While the serious physical and mental health conditions plaguing 9/11 responders and survivors are difficult to comprehend, reasons for hope hide in the statistics. For example, the FDNY 9/11 20th anniversary report noted that 16,000 of their current and former workers are members of the WTC Health Program, which provides medical care and monitoring of 9/11-related conditions.
This is the largest cohort group involved in the program. Among the FDNY membership participating in the program, there is a 34 percent less chance of dying from 9/11-related cancer. The protection offered by the program through early detection and treatment of cancer is particularly pronounced with prostate cancer and colon cancer, with FDNY members experiencing 44 and 45 percent less risk of dying from the disease respectively.
Sometimes Surprising Results of 9/11 Cancer Research
A recent study on prostate cancer revealed a significantly increased risk of cancer among 9/11 responders when compared to general prostate cancer rates in New York. It also showed that 9/11-related prostate cancer tends to appear earlier in men exposed to 9/11 toxins, particularly those with longer or more exposure to the dust, such as FDNY responders who spent the most time at the scene.
Prostate cancer tends to have a latency period of 10-20 years. However, in FDNY responders who were among the first on scene and suffered a high amount of toxic exposure, prostate cancer began to appear just slightly over five years after exposure. This is important information for the WTC Health Program's medical providers who certify conditions for the program, as latency is one factor that determines certification of the condition
This information also helps create a better understanding of the long-term impacts suffered by individuals who have experienced an extremely high level of toxic exposure.
An additional study based on the FDNY membership of the WTC Health Program revealed that 82 percent of the members who had a certified diagnosis of 9/11-related thyroid cancer reported no disease symptoms to their health care provider. Instead, the condition was incidentally discovered, usually during an annual health screening. FDNY responders are three times more likely to suffer from asymptomatic thyroid cancer, but due to participation in the health program are more likely to have incidental diagnoses in the early stages of the disease when it is most treatable.
How Long Health Professionals Expect to Continue Diagnosing New 9/11-Related Cancers
Cancer can be a difficult condition to predict, prepare for, and treat. Because genetics, diet, age, race, smoking history, and other factors also play a part in why one person will develop cancer while another will not. Many of the cancers occurring in 9/11 responders and survivors are just being diagnosed or have not yet been diagnosed, twenty years later. This is largely due to the varying latency periods of cancers.
The latency period is the time from when an individual first experiences exposure to a toxin and when the first disease symptoms appear. In most cancers, the latency period is far more than a few days or a few months. Some cancers do not develop until decades after the toxic exposure that caused them.
According to FDNY's report, in 2018, the department embarked on the challenge of estimating how much it will cost to provide treatment for 9/11-related cancer through the year 2031. The model used to extract this information assumed an increase in the prevalence of cancers such as prostate, thyroid, and melanoma during that time, while expecting a decrease in the rates of diagnoses for other types of cancer, such as lung, colorectal, and kidney cancers. The overall cost burden of these additional cancers was estimated to be more than $235 million.
FDNY Responders Are Often Dealing With More than One Condition
As of March 2021, more than 11,000 FDNY responders who participated in the WTC Health Program were diagnosed with at least one 9/11-related physical or mental health condition or cancer. More than one in five FDNY members have a certification for both a physical and a mental health condition. Seven percent have certifications for a physical condition, a mental health condition, and cancer.
More Emerging Medical Conditions Among FDNY's Membership
The FDNY report noted that several new conditions are emerging among its members, including:
119 members who are suffering from a rheumatologic autoimmune disease.
529 members who are now dealing with cardiovascular disease. Those who arrived first to the World Trade Center and had the longest exposure face a 38 percent higher incidence of cardiovascular disease when compared to responders who arrived at the scene later and were not caught in the dust plume.
Cognitive issues. Around 44 percent of the membership has reported at least one cognitive concern to their WTC Health Program providers.
Hearing problems, including abnormal hearing sensitivity. FDNY's membership's hearing test results reveal that 37 percent of the membership suffers from abnormal hearing sensitivity in either ear. A fifth of the membership experiences this condition in both ears. These hearing issues are probably related to the sounds of collapsing buildings, impacts from falling debris, and sirens.
Peripheral neuropathy, which involves weakness, numbness, or pain in the hands and feet; 258 members have self-reported peripheral neuropathy at least once.