Downtown Manhattan Workers
Who Is Covered
The downtown New York City workers are, by far, the largest group of people exposed to the toxins released into the air after the attacks on the World Trade Center. The City, State, and federal government estimate that at least 300,000 people worked in lower Manhattan on 9/11 and during the months after the attacks — workers who were exposed to and breathed the same toxic air as the 9/11 first responders.
Downtown Manhattan office workers and other employees tried their best to return to work in the days and weeks after the 9/11 terrorist attacks. They worked in a cloud of toxic dust filled with concrete dust, asbestos fibers, glass, and 2,500 other known toxins. They did so because New York public officials and Christine Todd Whitman, the
head of the Environmental Protection Agency, said it was safe to do so. These officials told the workers of New York that the air was safe to breathe and the water was safe to drink. The EPA knew better, and misled New Yorkers.
Now, tens of thousands of downtown Manhattan office workers and other employees are sick and many received diagnoses of cancers and other chronic conditions. If you worked in the "Exposure Zone" between September 11, 2001, and May 30, 2002, you may find that you can receive compensation from the 9/11 Victims Compensation Fund, as well as obtain health benefits from the World Trade Center Health Program.
When the Twin Towers fell on 9/11, the entire city of New York—and thousands of people from beyond New York—rallied together to pick up the pieces and care for the victims. First responders rushed to the scene to rescue victims from the rubble. Construction crews and volunteers hauled away concrete and steel debris. Then, in the week after 9/11, financial service professionals and support staff, insurance industry workers, professionals such as accountants and law firms, city and other municipal workers, and the hundreds of thousands of others returned to their jobs in lower Manhattan to get back to work to keep the economy running. Students and their families tried their best to resume normal life in lower Manhattan near the site of the terrorist attacks. Each one of those people played a huge part in New York's recovery.
To learn more about your legal options and to inquire about whether you may qualify for compensation, you need to speak to an experienced and skilled 9/11 attorney. At Hansen & Rosasco, LLP, our 9/11 lawyers dedicated our entire practice to helping 9/11 victims and survivors and their families. We're a New York City firm and understand the devastating impact of 9/11 — even many years later — we work aggressively to help you obtain the maximum award and lifetime health benefits that are your absolute right.
What Is the 9/11 Victim Compensation Fund?
The 9/11 Victim Compensation Fund (VCF) is one of two programs established by the U.S. government to assist and aid survivors of 9/11. When most people think of 9/11, they think of first responders, such as the NYPD and the NYFD. In reality, however, there are four hundred thousand "regular" New Yorkers –the downtown workers, the residents, and students who breathed the exact same toxic fumes and dust cloud that hung in the air during the year after the attacks.
The VCF is a fund that provides a lump sum award of money compensation to survivors (or the families of the deceased) who have received diagnoses of long-term illness, cancer, or other chronic medical conditions. It originally began as a way to compensate those individuals present at 9/11. In 2011, President Barack Obama signed the "Never Forget the Heroes: James Zadroga, Ray Pfeifer, and Luis Alvarez Permanent Authorization of the September 11th Victim Compensation Fund Act.." This law offered monetary compensation to those who received serious and terminal diagnosis due to their presence within about a mile of Ground Zero. The people entitled to money included first responders, as well as students, workers, employees, business owners, and volunteers. In 2019, President Donald Trump signed H.R. 1327 which fully funded the program and gave 9/11 survivors and their families until 2090 to file a claim.
Before you can obtain compensation for your illness, you must first successfully apply to the World Trade Center Health Program, provide the information and legal proof required by the Health Program, and then obtain a "certification" letter from that Program. The application process is time-consuming and tedious. As such, it is best handled by an experienced 9/11 attorney.
While you may have up to 70 years to seek compensation for a 9/11-related illness or medical condition, you should file a claim as soon as possible. If you have already been certified by the WTC Health Program or lost a loved one to a 9/11 cancer or other condition more than a year ago, the law requires that you must register you claim before July 29, 2021. If you miss this deadline or otherwise do not meet the detailed requirement of the 9/11 programs, your claim will be denied. As such, it is important to speak to an experienced 9/11 attorney today to review your medical history and determine if you can qualify for compensation.
Are NYC Workers, Residents, and Students Covered by the September 11th Victim Compensation Fund and the World Trade Center Health Program?
Over 300,000 downtown workers, at least 57,000 residents, and more than 25,000 students may be eligible for an award from the 9/11 Victim Compensation Fund. By contrast, 90,000 first responders were present at or near Ground Zero. Lower Manhattan workers, employees and residents are thus, by far, the largest group of people eligible to file a Victim Compensation Fund claim. To obtain compensation, you must have an established 9/11 medical condition, illness, or cancer with a certification letter from the World Trade Center Program. You must also have been in the Exposure Zone on 9/11 or lived, worked, or went to school in the Exposure Zone between 9/11/01 and 5/30/02.
The VCF defines the "Exposure Zone" as the area of Lower Manhattan that is south of Canal Street/East Broadway/Clinton Street. The WTC Health Program has a larger Exposure Zone, and includes Brooklyn Heights and all of lower Manhattan south of Houston Street. Did you work in that area during the months after 9/11? Even if you did not work on 9/11, if you worked at all in the Exposure Zone in the nine months that followed, the VCF may consider you eligible for compensation.
Some of the areas employees worked in the Exposure Zone include, but are not limited to:
Tribeca

Wall Street/Financial District

Two Bridges

Lower East Side

FDR Dr

Battery Park

New York City Hall area

South Street Seaport Area

Little Italy

Chinatown

SoHo
Downtown Manhattan employees worked in a variety of professions and jobs during the months that followed 9/11. Some of those jobs include, but are not limited to:
Wall Street brokers

Insurance industry professionals and other workers

Attorneys

Accountants

City, State and Federal workers

Business professionals

Restaurant owners, chefs, and staff

Building engineers, porters, and cleaners

Housekeeping services

Janitorial staff

Construction workers

Cleanup crews

Bartenders

Restaurant servers

Cashiers

Department store clerks

Hospital staff and healthcare professionals

Morgue employees
If you are not certain you meet the criteria for obtaining compensation for your illness, cancer, or medical condition, it is important to speak with a 9/11 lawyer at Hansen & Rosasco, LLP. Our 9/11 attorneys can review your case and your medical condition to determine what benefits and compensation you might qualify for.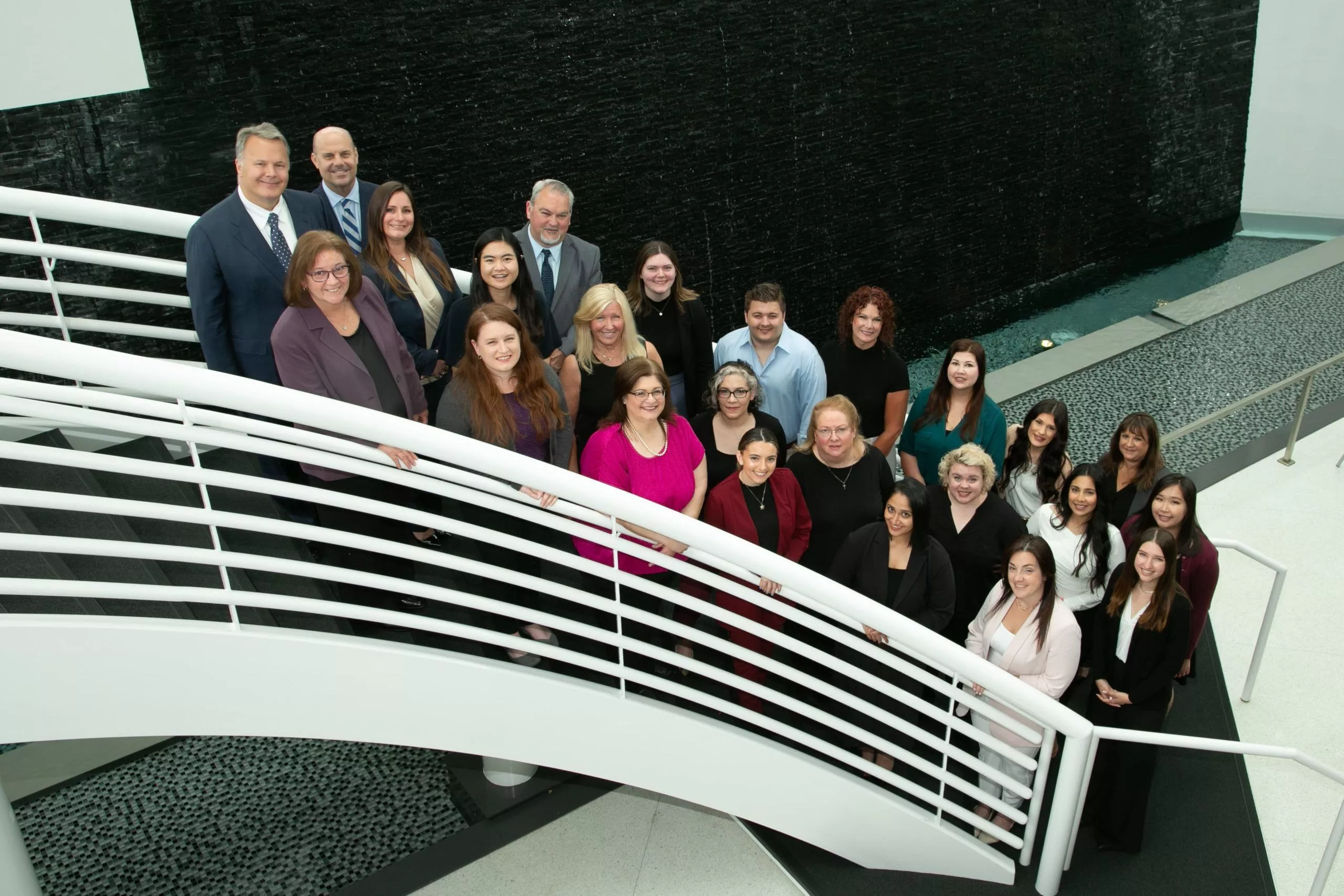 Trusted 9/11 Attorneys in Your Corner
If you received a diagnosis of cancer or other 9/11-related illness, you may obtain compensation from the VCF. At Hansen & Rosasco, LLP, our 9/11 attorneys have decades of experience representing survivors of 9/11 and their families. Our team of attorneys, paralegals, and legal professionals are devoted tohelping victims and survivors of the 9/11 terrorist attacks.
At Rosasco & Hansen, LLP, we are proud to be one of New York's premier 9/11 Victim Compensation Fund law firms and our track record of success speaks for itself.
Here are just some of the Lower Manhattan workers, employees, and families we helped secure compensation and awards.
$3.4 million for a downtown Manhattan professional diagnosed with breast cancer

$3 million for a spouse of a Wall Street broker who died from multiple myeloma

$2.0 million for NY housing authority manager with small cell lung cancer

$1.4 million for Downtown Manhattan area workers with colon cancer

$1.3 million for Downtown Manhattan Security Director with multiple myeloma

$1.3 million for the family of a worker at Ground Zero who died

$1.3 million for Wall Street VP with multiple myeloma

$1.2 million for local 32-BJ cleaner disabled by brain cancer and breast cancer

$1.1 million for NYC sanitation worker with interstitial lung disease and COPD

$829,000 for Wall Street broker with 9/11 sarcoidosis and asthma
Our 9/11 lawyers will leave no stone unturned as we investigate your case and fight for your rights. Let us handle the legal paperwork and process so you can focus on your treatment plan and the things in your life that matter to you most.
9/11 Employees Suffered a Variety of Illnesses and Cancers
Since the 9/11 attacks, more than 100,000 residents, workers, and first responders have suffered from a variety of cancers and chronic respiratory conditions. Even more receive diagnoses every year. Cancer is one of the top medical conditions covered by the VCF. There are over 300 common and rare cancers covered by the VCF.
The most common cancers include:
Melanoma

Lung

Thyroid

Colon

Bladder

Non-melanoma skin cancer

Lymphoma

Lung

Rectum

Oropharynx

Myeloma

Bladder

Kidney

Rectum

Prostate
Other illnesses suffered by Downtown Manhattan workers include, but are not limited to:
Cardiovascular diseases

Skin issues

COPD

Interstitial lung disease

Asthma

Chronic cough

Laryngitis

GERD

Sleep apnea

Lower back pain
This is not a comprehensive list. Some people contract more than one illness—and those who do may develop separate September 11th-related conditions years apart. Asthma may set in first, then cancer may follow many years later. You can obtain multiple awards as you acquire new September 11th illnesses.
To determine if your cancer, illness, or chronic respiratory condition qualifies for compensation from the VCF, act quickly and contact our attorneys right away. We know that Lower Manhattan workers face a battle trying to get approved for the current and future medical treatment. They are also entitled to an award of money for the pain and suffering they endured.
Downtown Manhattan Workers and Eligibility and VCF Payments
If you worked in the Exposure Zone in Lower Manhattan during the nine months that followed 9/11, you must collect proper proof of your employment. These "Proof of Presence" documents help the WTCHP and the VCF determine who qualifies and who does not. Gathering the right documents and proof is not easy by yourself, especially when you are sick and battling a chronic illness or cancer. That is why the 9/11 attorneys at Hansen & Rosasco, LLP are here to help.
Our lawyers know how to gather the right "Proof of Presence" documents. These include, but are not limited to:
Employer records.

If you worked in Lower Manhattan in the Exposure Zone, the best proof is your employer records. This could include pay stubs, WTC site credentials, and your employer's payroll reports.

Residence documents.

If you lived in the area and worked, you may also establish "Proof of presence" by showing your residence documents. This includes rent or mortgage receipts, insurance policies, utility bills, and tax returns.

Sworn affidavits.

These are testimonies from landlords, employers, neighbors, and coworkers that you worked or lived in the area during the specified time. These are important and can greatly help your case.
This "Proof of Presence" is key to obtaining the compensation you deserve after receiving a 9/11-related diagnosis. Once we gather the "Proof of Presence" required, our next step will be to have your respiratory condition, cancer, or illness certified as 9/11-related by the World Trade Center Health Program. This certification can take several months to complete, but it is a necessary step in getting compensation from the VCF. With WTCHP certification, you will automatically qualify for a lifetime of medical monitoring and healthcare for your 9/11-related condition.
Once we obtain the WTCHP certification, we can then apply for compensation through the VCF. To do this, we must prove (in a process often in addition to the proof submitted for the WTCHP application) that you were in the Exposure Zone and that the WTCHP certifies your condition as 9/11-related. Not all conditions qualify, however. As such, it is important to speak to our law firm to determine if you can file a claim. We are here to help you during this difficult time, and we want to take the burdens off of you when it matters most. Let us be aggressive legal advocates for you.
Representing the VCF Rights of Downtown Manhattan Workers
Many people are unaware that the 9/11 Victim Compensation Fund includes not only first responders, but also any Downtown Manhattan office and other employees who worked in the area at any time from September 11, 2001 through May 30, 2002. Eligibility for the 9/11 Fund includes those who were at their jobs in the area on the day of the 9/11 attacks, as well as those who returned to work in the toxic areas during any time in the months that followed, until May 30, 2002.
You were told it was safe to return to work. You were told that the air was safe to breathe, and the water safe to drink – and we have long known that this was a lie. If you worked in the "Exposure Zone" during this time period, and now suffer from a cancer or related illness, you could be eligible for VCF payments from the 9/11 Fund.
Our firm secured a $3.4 million award from the WTC VCF for a Wall Street area professional who was disabled by metastatic breast cancer, which was registered as a 9/11-related condition.
Downtown Manhattan Professional's Award
The Wall Street area professional's award included "loss of earnings" (also referred to as economic losses), plus an award for "pain and suffering" damages (also referred to as non-economic losses). And, our World Trade Center lawyers won lifetime Social Security benefits for this client, in addition to the VCF payment. This is but one client we have helped – someone who resumed her regular work schedule in Lower Manhattan, after having been told by the EPA that it was safe.
Eligibility & VCF Payments
In order to be eligible for VCF payments, you must collect proper Proof of Presence documents. You can visit our Proof of Presence in the NYC "Exposure Zone" page here. LINK TO NEW PROOF OF PRESENCE PAGE Our World Trade Center lawyers at Hansen & Rosasco, LLP will help you gather proper documentation for both the VCF and the WTC Health Program.
If you were working in the "Exposure Zone" in Downtown Manhattan during this time period and have become ill as a result, you may have 9/11 Fund eligibility for these same kinds of VCF payments. We aim to educate all survivors about the benefits and eligibility within the WTC VCF.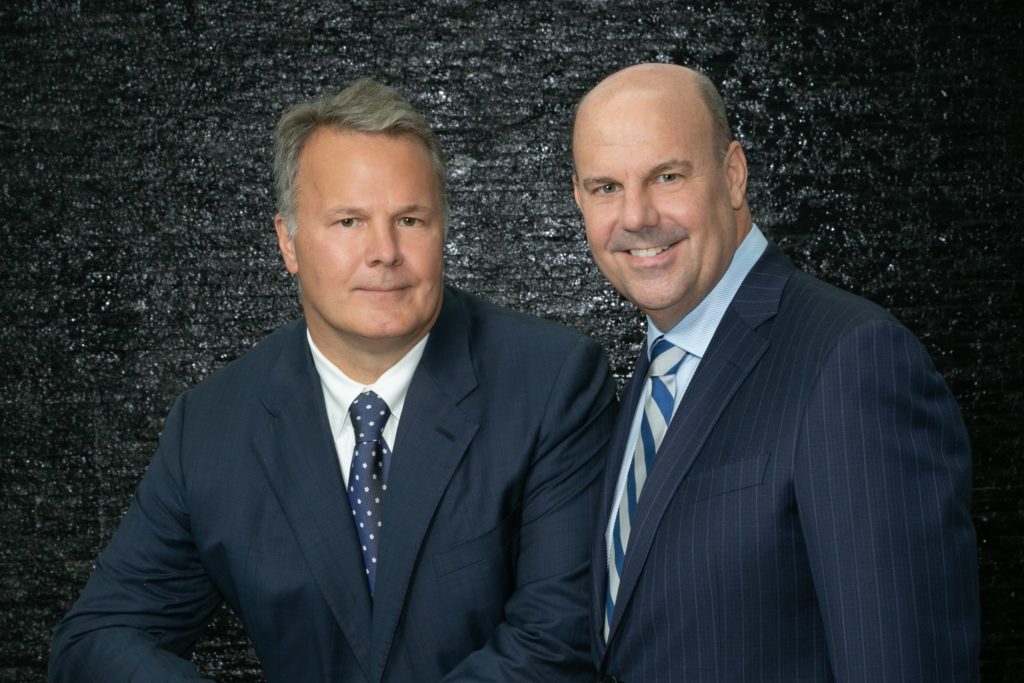 You Deserve Help
Contact our World Trade Center Lawyers Today
On September 11, 2001, the entire city of New York watched in horror as the Twin Towers fell. Residents, employees, and students in Lower Manhattan tried to put their lives back together again to keep the local economy running. Now, many of them suffer from the same serious illnesses and cancers as the first responders. The same compensation that is available to first responders is available to the downtown residents, workers, and students.
You helped New York when it needed you most and now you need help. You are not alone. Call a 9/11 attorney at Hansen & Rosasco, LLP to begin collecting the compensation and benefits you deserve. We are here to offer you the compassionate legal guidance you need during this time. Write to us using our online contact form or call us now at (855) 353-4907.
Please contact our World Trade Center lawyers to learn more about 9/11 Fund eligibility, as well as VCF payments you might be eligible for. We want to help you get the compensation you deserve and the care you need for your cancers or other related conditions. Call us at 855-585-1399 or fill out a contact form here
"
I would like to say thank you for the superior customer service that I received from the minute I sat down for my consultation regarding my 911 Victim Compensation Fund case I initially met with the Mr. Hansen who is awesome. I was also lucky to met Mr. Rosasco. They treated me like family and placed me in the good hands of Ms. Sidrah Syed,Esq. Ms. Syed is extremely dedicated , knowledgeable and kept me updated through each step of the process. I am extremely please on how my case handled and very lucky to have her working on my behalf. God Bless you and your law firm for all that you have done for 911 Survivors.
" -Jeff F.