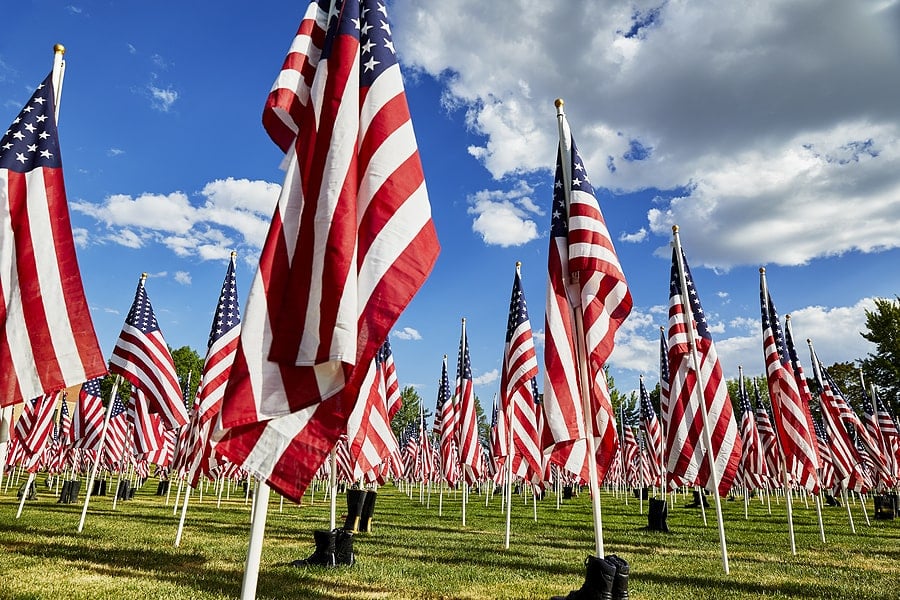 Many people know that federal benefits programs exist for the responders and survivors of the terror attacks on 9/11, who are now suffering from illnesses caused by their exposure to the toxic dust at the attack sites. Less well-known, however, is that these programs also provide benefits for people who suffered physical injuries as a result of the attacks.
If you sustained injuries on or after 9/11 at or near Ground Zero in New York City, at the Pentagon, or in Shanksville, PA (or at a cleanup site in the months that followed), you may recover medical benefits and financial compensation from the federal government. An experienced 9/11 benefits attorney can help you determine your eligibility, apply for free medical treatment from the WTC Health Program, and submit a claim for cash benefits to the September 11 Victim Compensation Fund (VCF).
Common 9/11-Related Injuries
9/11 responders and survivors sustained a wide range of physical injuries that two federal 9/11 benefits programs the VCF and the WTC Health Program-will cover. Below is a non-exhaustive list of common injuries that make individuals eligible for medical and financial benefits.
Burns
Moments after the 9/11 attacks in New York City, injured people arrived at area hospitals. The William Randolph Hearst Burn Center at New York-Presbyterian/ Weill Cornell Medical Center was one of those hospitals. Over the next few months, the Center cared for 18 severely burned patients from 9/11 and managed to save 11 of them.
One of the surgeons at the burn center recalled that the day after the attacks, he performed a rare procedure to relieve excess swelling in the abdomen of one of the 9/11 burn victims. Before the attacks, he only performed the procedure about once a year. On that day, he performed the procedure five times. Over two months, the burn team used two operating rooms continuously for five days a week to treat all of the responders and survivors who had suffered burns-more than double the volume of surgeries conducted at the Center before the attacks.
Eye Injuries
An eye doctor who made his way to Ground Zero hours after the towers collapsed to help rescuers who had suffered eye injuries described a seemingly endless line of police officers needing assistance. The doctor helped more than 100 people who had suffered eye injuries, mainly from the pulverized concrete, fiberglass, and other debris in the air after the towers collapsed.
While many of those injuries appeared minor, he noted, they were incapacitating at the time. Some responders had debris embedded beneath their eyelids, while the fiberglass resulted in small "ice skating track" cuts across the corneas of others.
Another ophthalmologist in the city also rushed to Ground Zero and encountered the same scenario: a line of responders anxious to get back to the rescue efforts but sidelined due to eye injuries, some of which required microscopic removal of minuscule splinters of glass.
Fractures
Bone fractures were another common injury suffered by those who escaped the towers before they collapsed and by the first responders at the chaotic and debris-filled recovery and cleanup scene.
According to a study on the long-term impacts of individuals injured in the attacks, many people who suffered relatively severe injuries like broken bones also witnessed others getting injured or dying before they could evacuate from the site. Many of the participants in the study reported suffering continued health problems, including chronic pain and a persistent need for pain medications years later.
Head and Neck Trauma
At Ground Zero and the Pentagon, heavy debris raining down and uneven footing caused many survivors and responders to suffer head trauma. Many sustained traumatic brain injuries (TBI), which can permanently impair a person's ability to work, go to school, or live independently.
Other reported head and neck trauma included:
Lacerations to the head and face
Cervical spine injuries
Broken bones in the face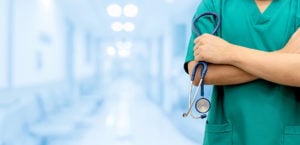 Soft Tissue Orthopedic Injuries (Tears and Sprains)
Cleanup and recovery workers at the terror attack sites encountered numerous obstacles and debris that put them at risk of soft tissue orthopedic injuries like torn or sprained ligaments and tendons-fibrous connective tissues that connect bone to bone, and muscle to bone, respectively.
Tears and sprains can cause extreme pain and immediate and sometimes-lasting disability.
Some of the most common of these soft tissue orthopedic injuries to 9/11 responders and survivors were to:
The quadriceps, the four muscles that come together just above the kneecap.
The Achilles, a tendon located in the back portion of the foot just above the heel.
The rotator cuff, a group of four muscles responsible for the ability to rotate the arm at the shoulder.
The biceps, the muscle that allows the arm to bend at the elbow.
While some people often regard sprains and tears as relatively minor injuries that will heal, many individuals who suffer these injuries report ongoing problems a year or more later. Unless adequately treated by a skilled medical professional, soft tissue orthopedic injuries can result in lasting pain and permanent immobility in the affected area.
Musculoskeletal Disorders
The WTC Health Program's list of covered medical conditions includes musculoskeletal disorders caused by heavy lifting and repetitive motion. Many rescue, recovery, and cleanup workers developed these disorders due to the intense work they performed at Ground Zero, the Pentagon, in Shanksville, and at cleanup and debris disposal sites.
These disorders commonly include:
Carpal tunnel syndrome, which is a progressive condition that occurs when the median nerve compresses as it passes through the carpal tunnel (the opening in the wrist formed by the carpal bones); and
Low back pain, often from lifting, pushing, or pulling heavy or awkward objects. Doctors deem low back pain "chronic" if it lasts more than 12 weeks. About 20 percent of individuals who suffer from low back pain will continue to suffer from chronic pain more than a year later.
The Benefits Available for Those Suffering from 9/11 Injuries
If you suffered a 9/11-related physical injury like the ones listed above, two federal benefits may provide you with important medical and financial benefits:
The September 11 Victim Compensation Fund (VCF) provides compensation for responders and survivors who suffered injuries or illnesses from their presence at one of the terror attack sites on 9/11 or during the months that followed. Claimants can seek compensation for wage loss (if the injury prevented them from working) and for their pain and suffering. Additionally, the families of those who died due to a 9/11-related injury can seek compensation for the expenses and impacts of their loss.
The World Trade Center (WTC) Health Program provides medical monitoring and treatment for 9/11-related injuries and illnesses. These services come through one of the Program's Clinical Centers of Excellence in the New York City area, or through a Nationwide Provider Network in other areas throughout the U.S.
Obtain the 9/11 Benefits You Deserve By Working With an Experienced Attorney
Hansen & Rosasco has been helping the injured of 9/11 to obtain compensation and other benefits since shortly after the attacks occurred. We were here when the government's 9/11 relief programs started, and we've been here ever since. Our team is intimately familiar with the process of applying for benefits from the WTC Health Program and claiming financial compensation from the VCF.
As the only law firm in the nation that devotes its practice exclusively to assisting 9/11 responders, survivors, and their families, we guide our clients through the entire process of obtaining medical and financial benefits from federal 9/11 programs.
We also represent or 9/11 clients in exploring additional options for medical and financial assistance offered by local, state, and federal programs such as Social Security Disability Insurance and state workers' compensation claims. Additionally, we can help those who filed their VCF claim but wish to appeal the award decision with which they disagree.
For your free case evaluation with an experienced legal professional, contact us online or call (855) 353-4907.