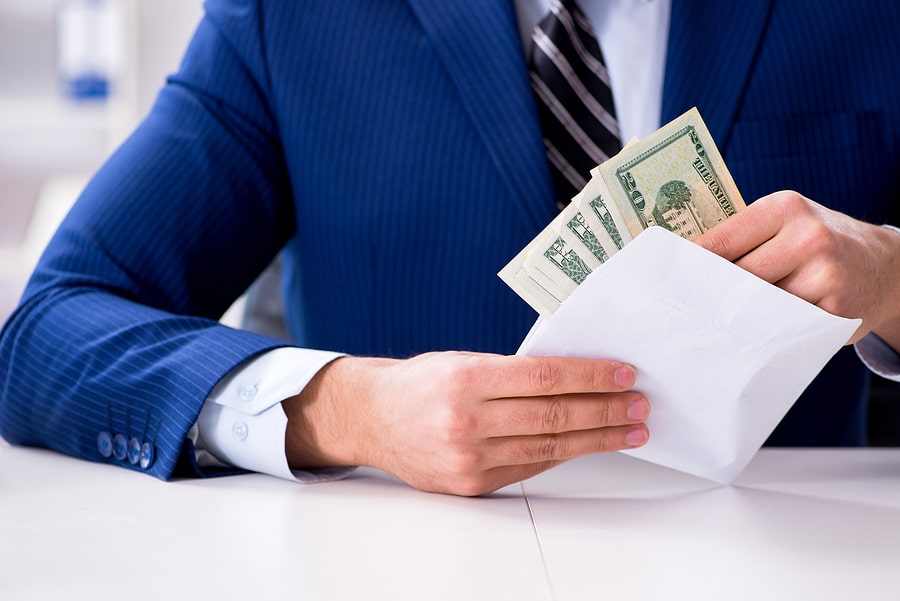 In August 2021, administrators of the September 11th Victim Compensation Fund (VCF) issued a Special Report coinciding with the 20th anniversary of the terror attacks. They reported that the Fund had given awards to over 40,000 people 9/11 Victim Compensation Fund Payouts totaling more than $8.95 billion, in the ten years since Congress had reauthorized the VCF via the Zadroga Act.
The VCF has come a long way since 2011 when just 12 responders and seven survivors filed compensation claims. The past several years have seen a dramatic increase in claims, particularly by survivors who lived, worked, or attended school or daycare in Lower Manhattan on September 11th, 2001, and in the many following months. Sadly, there has also been a growing number of families who lost a loved one who lived or worked in lower Manhattan in 2002-2002 that have since died of a 9/11 cancer or respiratory disease.
VCF administrators expect the demand for financial compensation to continue growing because the latency periods of certain types of cancers associated with 9/11-related toxic exposures are only now reaching their peak. The WTC Health Program's recent decision to add uterine (endometrial) cancer to the list of covered conditions will also fuel demand by making many more people potentially eligible for financial compensation from the VCF.
If you suffer from a 9/11-related injury or illness and have not yet registered with or filed a claim for compensation from the VCF, the team at Hansen & Rosasco can help. Contact us today for a free case evaluation.
Factors Impacting the Amount of a VCF Award
In 2019, Congress authorized permanent funding for the VCF, ensuring that anyone with a valid claim would receive the full amount allowed by law.
But not everyone receives the same award from the VCF.
The amount varies depending on several factors, which include:
The type(s) of illness you suffer. The maximum you can collect in pain and suffering damages for a non-cancer condition is $90,000. The most you can receive for pain and suffering with a cancer condition is $250,000. If you have multiple certified conditions, you may have the right to receive separate compensation awards for each one.
The financial assistance you receive through other government programs. If you receive compensation from other federal, state, or local benefits programs, you must report that amount when you file your claim for compensation from the VCF. In some cases, the payment a claimant gets from other programs can offset the size of the award the claimant receives from the VCF.
The amount of wage loss you have suffered through partial or total disability. The more complete a disability, the more compensation a person may receive from the VCF. Compensation for wage and benefit loss is in addition to awards for pain and suffering mentioned above.
Will the VCF Run Out of Money?
No. The permanent authorization of the VCF in 2019 ensured that funding for the program would be appropriated as necessary to fund all claims in full through October 2090. No one with a valid claim for financial compensation from the VCF will receive anything less than the total amount the law entitles them. Most importantly, an award to one individual will not decrease or take away from an award away from any other individual.
Reasons for a Significant Recent Increase in Payouts
According to the VCF's 9/11 20th Anniversary Special Report, the largest increase in claims come from survivors, consisting of individuals who were at Ground Zero and the other attack sites on 9/11 – those hundreds of thousands of people who lived, worked, or attended school or daycare in Lower Manhattan during the months that followed when toxic exposures were high.
According to the report, nearly half of these new survivor claimants have 9/11-related cancers, which entitles them to the highest authorized amount of pain and suffering compensation from the VCF.
Researchers and medical professionals have found that cancers resulting from 9/11-related toxic exposure did not appear immediately after the attacks. In most cases, many years or decades have passed between responders' and survivors' (residents, workers, and students) being exposed (just by being present in lower Manhattan south of Canal Street any time between 9/11 and May 30, 2002) to hazardous materials and their cancer diagnosis. This is called a "latency period."
VCF administrators and researchers believe that thousands of responders and survivors who suffered toxic exposures will receive 9/11-related cancer diagnoses in the coming years, as latency periods reach their peak.
A By-The-Numbers Look at Recent VCF Claims and Awards
The VCF's 2021 Annual Report provided the following statistics about the VCF's activities from the prior year:
$1,597,762,389.38: The total amount of VCF payouts awarded in the prior year.
9,129: The number of award payments processed.
8,273: The number of approved eligibility determinations made.
8,813: The number of claimants who received initial award letters.
454: The number of claims expedited to address claimants' emergency circumstances, such as acute financial distress.
According to the Fund's monthly statistics for December 2021:
11,941: The number of claims filed through the year.
11,120: The number of those claims that involved compensation for personal injury. Family members of those who died due to a 9/11-related illness or injury filed the remaining claims.
$9.32 billion: The total VCF payouts since the program began.
$1.43 billion: The total amount of VCF payouts in 2021
Examples of Payouts Hansen & Rosasco Clients Have Received
At Hansen & Rosasco, we have achieved significant results for our clients in seeking financial compensation from the VCF, including:
$3.4 million wage loss and pain and suffering award for a Wall Street area professional who was 100 percent disabled by 9/11-related metastatic breast cancer.
$3.2 million loss of earnings and pain and suffering award for an NYPD officer who experienced total disability because of 9/11-related colorectal cancer.
$3.1 million for an NYPD officer with a 3/4-disability pension whom 9/11-related kidney cancer disabled.
$2.2 million award for an NYPD sergeant with a WTC disability pension whom doctors diagnosed with 9/11-related brain cancer.
$2.1 million for the family of a Counter-Terrorism HAZMAT officer who died because of 9/11-related metastatic bladder cancer.
$1.3 million for the estate of a Pentagon utility repair operator who died because of 9/11-related metastatic sinonasal carcinoma.
$1.3 million for a Wall Street area Vice President who was completely disabled by 9/11-related multiple myeloma.
$1 million for an FDNY EMT who suffered 9/11-related liver cancer.
$829,000 for a Wall Street broker with 9/11-related sarcoidosis and asthma.
$872,000 for a New York University (NYU) student with rectal cancer.
$708,000 for an FDNY EMT first responder disabled by severe asthma, sinusitis, obstructive sleep apnea, and esophageal reflux (GERD) related to 9/11 exposure.
$600,000 for the family members of a Tribeca resident below Canal Street who died from 9/11-related thymus cancer.
$554,700 for a Ground Zero ironworker who a traumatic knee injury disabled.
$354,000 for a teamster truck driver diagnosed with 9/11-related chronic obstructive pulmonary disease (COPD).
$250,000 pain and suffering award for a Chinatown resident with 9/11-related lung cancer.
As you can see, there is an extensive range in the payout amounts. The type of illness and the wage loss incurred can significantly impact how much a claimant receives.
We Can Help You File Your VCF Claim
The team at Hansen & Rosasco accepted its first 9/11 related case in September 2001, assisting a woman who had lost her son at the World Trade Center. Since then, we have helped thousands of responders, survivors, and families to obtain compensation and other benefits from the various federal 9/11 programs that Congress has authorized since 9/11.
We are the only law firm in the nation exclusively devoting its practice to providing legal representation for the 9/11 responder and survivor community.
The VCF claims process can feel daunting, which is why Hansen & Rosasco helps clients:
Obtain witness affidavits to prove that they worked at one of the 9/11 terror attack sites on the day of the attacks or during the rescue, recovery, and cleanup operations that followed.
Obtain medical, past earnings, pension and benefits, out-of-pocket medical expenses, and other records to include with their claims as needed.
Write a legal memo to the VCF to explain our clients' 9/11-related damages.
Expedite our clients' claims due to terminal illness or significant financial hardship.
Provide information and guidance throughout the process so we never leave our clients "in the dark" about their claims.
Explore and apply for additional local, state, and federal benefits for our clients, such as Social Security Disability Insurance or workers' compensation.
If you were a responder or survivor of 9/11 and you now suffer from a 9/11-related health condition, you may receive significant financial compensation and other health and medical benefits. For a free case evaluation, contact Hanson & Rosasco online or call us at (855) 353-4907 today.