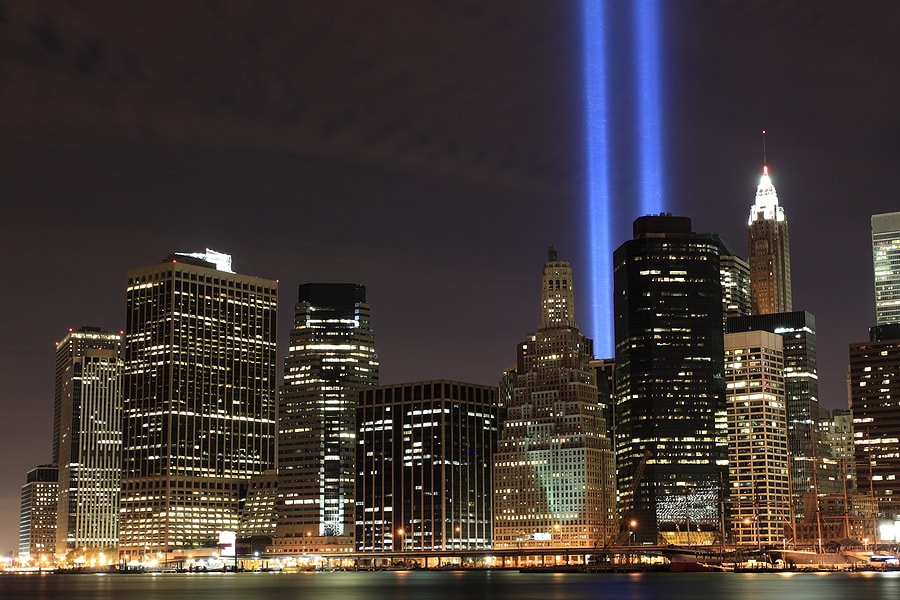 In 2010, following a bipartisan effort that lasted for several years, Congress approved the James Zadroga 9/11 Health and Compensation Act. The Act consolidated existing health care and medical monitoring programs into a new program known as the World Trade Center Health Program. It also reopened the September 11th Victim Compensation Fund (VCF) with new eligibility criteria, filing deadlines, and limited funding. In slightly more than a decade, this Act has been reauthorized, including permanent reauthorization in 2019.
The Zadroga Act continues to provide programs through which the responders, survivors, and family members of those who incurred illnesses due to toxic exposure from the 9/11 terrorist attacks. The experienced 9/11 benefits attorneys from Hansen & Rosasco have been assisting people in obtaining the funding they need through these programs since they began. Contact us for a free case evaluation if you want to know more about the VCF and whether you are eligible for compensation.
Who Was James Zadroga?
NYPD Detective James Zadroga was one of the many first responders who raced to the World Trade Center on the morning of 9/11 to assist individuals trapped inside buildings after planes struck the towers in an actor of terrorism. He survived the collapse of both towers and continued to log in 470 hours of work at Ground Zero in the following months. During that time, he assisted in recovery efforts, digging through toxic debris and breathing in the fine particles of dust that caked Lower Manhattan.
Weeks into this grueling work, Detective Zadroga developed symptoms related to his exposure to the toxins, including chronic cough, shortness of breath, acid reflux, and recurring headaches. Despite this, he continued working.
Two years after the attacks, Detective Zadroga finally received a diagnosis of Black Lung Disease. His was one of the first 9/11 cases that linked the toxins to a medical condition. After years of extraordinary financial struggles due to his declining health and difficulty getting his condition diagnosed, he was granted full disability in 2004. He died of his condition in 2006.
About the Programs Created Through the Zadroga Act
Spurred to action by the profound medical issues that Detective Zadroga and an ever-increasing number of other responders and survivors grappled with as well as the difficulties they faced in obtaining assistance, many lawmakers from both sides of the aisle worked on federal legislation to provide benefits for all individuals who became ill from 9/11 toxic exposure. Here is a look at the programs created as a result.
The September 11th Victim Compensation Fund (VCF) was initially created in September 2001 to provide financial relief to those most devastated by the 9/11 terrorist attacks. The original VCF closed in 2004. With the reauthorization implemented through the Zadroga Act, the VCF reopened in 2011 and began providing compensation to individuals for wage loss and pain and suffering resulting from 9/11-related medical conditions. Additionally, the program provided compensation to family members of individuals who died from a 9/11-related medical condition through a VCF wrongful death claim.
To be considered eligible for compensation, most claimants are required to have their 9/11-related medical condition certified by the WTC Health Program. Claimants are also required to present documentation showing their presence at a high-exposure area, such as Lower Manhattan, south of Canal Street, and evidence showing the amount of time they were in the exposure area. If a person was exposed to the 9/11 toxins as a responder, area worker, resident, or student, but died before they could enroll and their condition certified by the WTC Health Program, then the surviving family is required to submit "private physician forms" to qualify for compensation.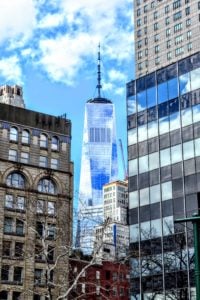 The Zadroga Act also funded the World Trade Center Health Program, which the National Institute for Occupational Safety and Health administers. The program provides free healthcare for qualified applicants and medical monitoring for 9/11-related conditions. Successful entry into the WTC Health Program depends on proof of exposure to 9/11 toxins at one of the terrorist attack sites for a length of time. The length of exposure that qualifies an individual to participate in the program depends on whether they were a first responder, a general responder, or someone who lived, worked, or attended school or daycare in the area.
To obtain free health care services to treat 9/11-related medical conditions, applicants agree to only seek care through WTC Health Program facilities and physicians or those in the program's national provider network. In addition to providing treatment and care, the program also certifies 9/11-related illnesses. These certifications are required to meet the eligibility criteria for obtaining compensation through the VCF.
Permanent Reauthorization
The original Zadroga Act was only authorized to operate for five years, from 2011-2016. In late 2015, President Barack Obama reauthorized the Act for an additional five years.
The reauthorization also included a few new or updated provisions, including:
Capping non-economic losses from cancer claims at $250,000
Capping non-economic losses from non-cancer claims at $90,000
Instructing the program's administrator to prioritize claims for those who suffer from the most debilitating physical conditions.
Removed the $10,000 minimum for awards.
Despite these changes, in early 2019, the VCF administrators reported that the remaining funding was insufficient to pay all pending and projected claims and that the policies and procedures would have to be modified for the program to continue.
In July 2019, the VCF was permanently reauthorized through the passage of the bipartisan Never Forget the Heroes: James Zadroga, Ray Pfeifer, and Luis Alvarez Permanent Authorization of the September 11th Victim Compensation Fund. The reauthorization extends the deadline to file a VCF claim to October 1, 2090, and pledges to provide funding to pay all eligible claims.
Who Was Ray Pfeifer?
Ray Pfeifer was an FDNY firefighter. On September 11, 2001, he was assigned to Engine 40/ Ladder 35 in Manhattan. He was present at Ground Zero when the buildings collapsed and continued working at the site for months afterward. In 2009, he was diagnosed with renal carcinoma that had spread to his bones, lungs, and brain due to the toxic exposure he received when working at Ground Zero.
Before his death in 2017, he advocated for the Zadroga Act and the WTC Health Program. He traveled to Washington DC several times to help educate lawmakers on the health issues faced by survivors and responders of 9/11.
Who Was Luis Alvarez?
NYPD bomb squad Detective Luis Alvarez was another first responder present at Ground Zero on 9/11, despite his sister Aida begging him not to go. He continued to work on the recovery operations at the site for three months, doing 12-hour shifts. Fifteen years after his work at Ground Zero, Detective Alvarez was diagnosed with stage 4 cancer. Even as he was receiving cancer treatments, he began an online blog to encourage other first responders to get screened for 9/11-related illnesses.
In June of 2019, Detective Alvarez described the medical issues he was dealing with during his testimony for Congress regarding the reauthorization of the VCF. He was in hospice at the time. His goal was to pass the permanent reauthorization so that first responders have the care they need. The Never Forget Our Heroes Act passed less than a month after his death.
Detective Alverez's brother, Phil, also a retired detective with over 32 years of service, continues his brother's legacy as the Director of Outreach and Education for Hansen & Rosasco.
Do You Qualify for 9/11 Benefits? Let Us Help You Obtain Them