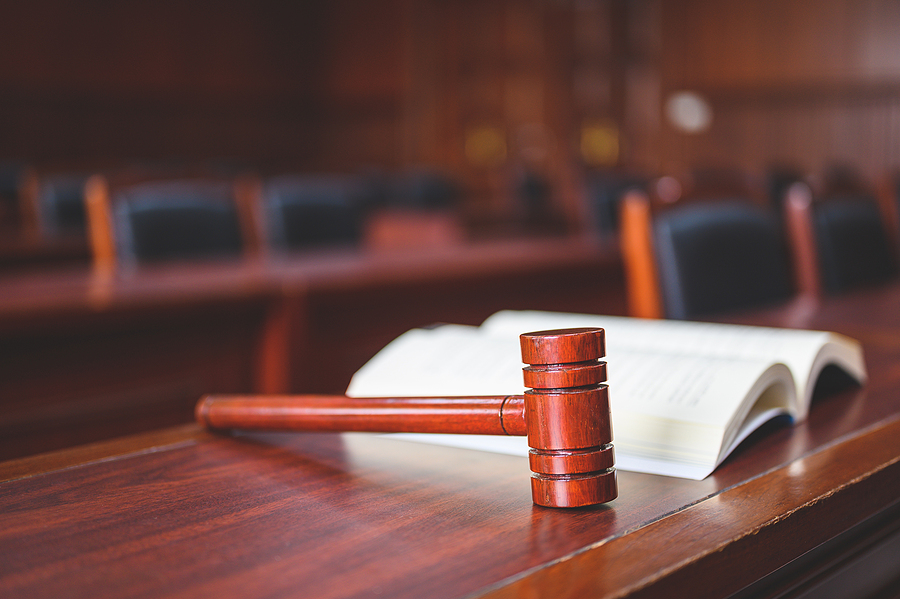 In 2016, Congress passed a law making it easier for victims of the September 11th terrorist attacks to sue state sponsors of terrorism for damages. But that law, known as the Justice Against Sponsors of Terrorism Act (JASTA), prompted many 9/11 victims and families of those who died to ask: If you participate in a JASTA lawsuit, can you still seek compensation for the expenses and impacts of your 9/11-related illness through a September 11th Victim Compensation Fund (VCF) claim?
The short answer to that question is: Yes. However, any proceeds you receive from a JASTA lawsuit may affect the benefits you receive through the VCF.
In the two decades since 9/11, a range of options has become available for victims, responders, families, and others affected by the attacks and their aftermath. An experienced 9/11 benefits attorney can advise those parties about their options and represent them in making claims or pursuing lawsuits.
In this blog post, we take a closer look at the interplay between lawsuits seeking compensation under JASTA and obtaining benefits through the VCF. To Learn more about JASTA and VCF claims speak with one of our experienced 911 injury attorneys today. Contact us online or by phone at 855-353-4907.
Overview of JASTA Lawsuits
The Justice Against Sponsored Terrorism Act (JASTA) lowered the bar for U.S. citizens to sue foreign governments by amending the Foreign Sovereign Immunities Act (FISA) and the Antiterrorism and Effective Death Penalty Act (AEDPA). Previously, under those laws, a U.S. victim of terrorism could only seek compensation from a foreign nation that sponsored the attack that harmed them if the U.S. State Department named it a state sponsor of terrorism.
JASTA eliminated that requirement and gave U.S. federal courts authority to hear cases alleging harm from a foreign state's sponsorship of acts of terrorism even if the State Department issued no official state sponsor of terrorism designation.
JASTA became law in 2016, but not without some controversy. Then-President Barack Obama vetoed the bill, and it only became law through a Congressional override of the President's veto. It was President Obama's only veto that Congress overrode in his two terms.
President Obama objected to JASTA on the basis that holding foreign governments liable for sponsoring terrorism could set a dangerous precedent. Other nations might see it as an invitation to reciprocate by pursuing U.S. citizens, and particularly members of the U.S. military, for compensation by alleging they'd engaged in "terrorism."
JASTA opponents also argued that its passage also threatened U.S. foreign relations, particularly our relationship with Saudi Arabia, which, although a longtime U.S. ally in the Middle East, may have provided the primary source of funding for the 9/11 terrorist attacks.
The Result of JASTA
The passage of JASTA resulted in the filing of lawsuits against Saudi Arabia, including a mass tort suit on behalf of 100,000 claimants. That suit was filed in 2017 and is ongoing. It alleges that the Saudi government knowingly provided material support and resources to Al Qaeda in facilitating the attacks against the United States on September 11, 2001.
Under JASTA, cases against the Saudi government can proceed if the claimants can show:
The Saudi government's participation in a conspiracy to commit terrorism, which is an active agreement to participate in an unlawful scheme with obvious potential to cause financial or physical harm to U.S. citizens.
The Saudi government aided and abetted the terrorists in the 9/11 attacks, which would consist of knowingly and substantially assisting a wrongdoer in causing harm. A U.S. court has held that a foreign government does not have to have specific knowledge of an attack to aid and abet terrorism, but rather general knowledge that the government was assisting in violent or life-threatening activities.
The JASTA suit against Saudi Arabia has itself fueled controversy. For example, the plaintiffs in the suit alleged that the Saudi government had threatened witnesses in the case. The plaintiffs have also expressed frustration that the U.S. government has denied access to information that it deemed too sensitive to share with them.
The Impact of JASTA on VCF Claims
Individuals who seek compensation through a JASTA lawsuit may file a VCF claim. However, any settlement or award received in the lawsuit is considered a collateral offset. Collateral offsets consist of 9/11-related compensation that a VCF claimant receives from other sources, and which the VCF may deduct from that claimant's award.
The VCF requires claimants to inform them of any collateral source payments they receive that may affect VCF compensation.
According to the VCF, if you already received an award determination on your VCF claim, it pays to report a new collateral source payment right away, because:
If you notify the VCF within 90 days of when you first learned you could receive a new form of collateral source payment, such as compensation from a JASTA lawsuit, the VCF will not adjust your award to reflect the payment received.
If you don't notify the VCF within 90 days after learning about a new collateral source of payment, the VCF will adjust your benefits to reflect the new payment as an offset, which can reduce your VCF award.
If you have not yet received a determination on your VCF claim, you must report any collateral source payment in your VCF application, and the VCF will use it to calculate your benefits.
The link above connects to a form for reporting collateral source payments, such as compensation obtained through a JASTA lawsuit, to the VCF. Remember, you must inform the VCF of new collateral source payments and of any change (increase or decrease) in collateral source payments you have previously reported.
Other Types of Collateral Offsets that May Impact Your VCF Award
JASTA lawsuit proceeds are far from the only type of collateral source compensation for harm suffered from the 9/11 terrorist attacks that you should report to the VCF.
Others include:
Benefits obtained from life insurance policies.
Pensions.
Legal settlements for other types of 9/11-related claims.
Social Security Disability payments.
The VCF Special Master, who oversees the distribution of VCF benefits, has the discretion to adjust or exclude certain payments from consideration as collateral source payment offsets, depending on the circumstances of the claim.
In addition, the VCF does not consider some types of payments related to harm caused by 9/11 as collateral source offsets. These include a claimant's VA disability payments for service-connected disabilities, payments received by the claimant awarded to victims of crime, and charitable contributions made to assist the claimant.
About the VCF
Congress originally established the September 11th Victim Compensation Fund (VCF) shortly after the attacks on September 11th to provide compensation for individuals whom the attacks harmed. The Fund continued to compensate victims and grieving families until 2004.
In early 2011, then-President Obama signed into law the James Zadroga Health and Compensation Act of 2010. This act created the WTC Health Program to provide medical monitoring and treatment of certified 9/11-related health conditions, and also reauthorized the VCF with new eligibility criteria, new certified diagnoses, and new funding mechanisms.
In 2019, then-President Trump signed the Never Forget the Heroes: James Zadroga, Ray Pfeifer, and Luis Alvarez Permanent Authorization of the September 11th Victim Compensation Fund Act, which ensured funding the VCF and WTC Health Program until October 1, 2090.
Individuals wishing to obtain compensation for wage loss and pain and suffering resulting from a 9/11-associated medical condition can do so by having the condition certified by the WTC Health Program.
Once they have received certification of a 9/11-related health condition, claimants must then register to file a claim with the VCF within two years of obtaining the certification. Individuals who wish to file a wrongful death claim for the loss of a family member to a 9/11-related condition must register with the VCF within two years of when the date of death occurred. If your (or a deceased's) 9/11-related health condition was never certified by the WTCHP, then the time to register a 9/11 VCF claim is extended for two years from the date of the actual certification.
Once you have registered with the VCF, you can then prepare the many required documents and assemble all of the sworn and other proof required to file a claim, at any time before October 1, 2090. To file your claim, you must authorize the VCF administrators to obtain information about your certified 9/11-related medical condition from the WTC Health Program (or another eligible medical provider who has treated your condition), and submit supporting documentation of your presence at an attack or cleanup site.
Individuals who may seek compensation include rescue, recovery, and cleanup workers at the attack sites in Lower Manhattan, at the Pentagon, or in Shanksville, Pennsylvania, as well as those who were working, attending school or daycare, or living in the New York City disaster area on September 11, 2001, through July 2002. The VCF and WTCHP is for first responders and anyone else (residents, workers, students) present in lower Manhattan from 9/11 through May 30, 2002.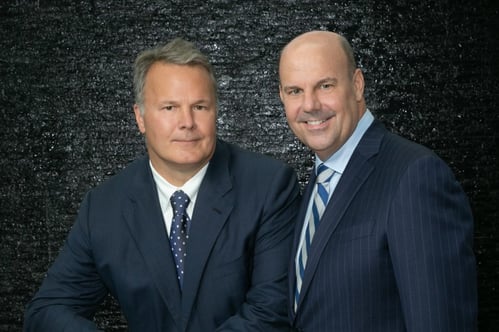 Are You Ready to File Your Claim? An Experienced 9/11 Benefits Attorney Can Help
In the New York City disaster area alone, the collapse of the Twin Towers generated a dust plume that exposed more than 400,000 people to toxins. This includes the rescue, recovery, and cleanup workers who toiled at the site for months, and also nearby office and other workers as well as residents, students, and passers-by in the area.
For many of these individuals, the nightmare of 9/11 never completely faded. Instead, they became ill over the following years with 9/11-associated illnesses, including many types of cancer, as well as other conditions affecting the respiratory and digestive systems, disorders affecting the musculoskeletal system, and mental health conditions.
An experienced 9/11 benefits claims attorney can represent 9/11 survivors, responders, and their families in the process of obtaining compensation and other benefits from the federal programs created to assist them with their injuries, illnesses, and losses. Applying for those benefits is not always simple.
A skilled lawyer works hand-in-hand with 9/11 victims and families to:
Advise them about the various state and federal 9/11 benefits programs that may compensate or provide services to them, including JASTA lawsuits.
Calculate the potential impacts of collateral source payments from one program or lawsuit on the benefits available from another.
Assist them in applying for benefit programs that pay compensation or offer services as they battle a life-altering, or even life-threatening, 9/11-related medical condition.
Assist them in securing Social Security Disability (SSD) benefits.
Represent them in appeals of unfavorable decisions on VCF claims, WTC Health Program applications, or applications for SSD benefits, and other programs.
Work with VCF, WTC Health Program, and other program administrators to expedite claims and applications, especially when a claimant needs compensation quickly because of an emergency, such as terminal illness or inability to pay basic living expenses such as rent or utility bills.
Would you like to know more about the benefit programs that can provide compensation, medical care, and monitoring of your 9/11-associated illness? For your free case evaluation, contact an experienced 9/11 benefits attorney today.