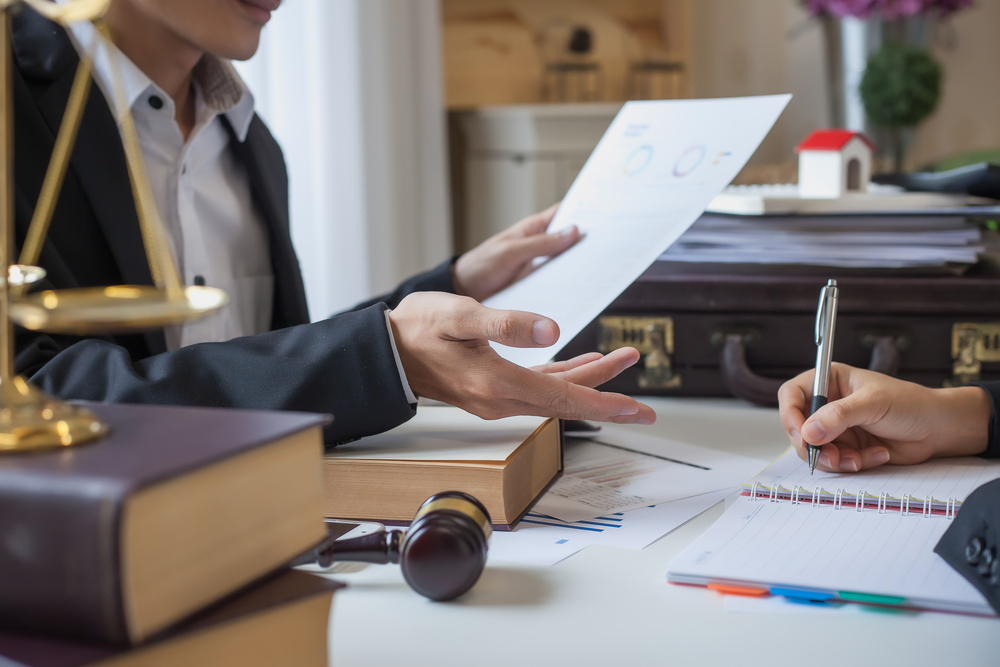 It has been nearly 20 years since the terrorist attacks of September 11, 2001. Since that fatal day, over a hundred thousand volunteers, responders, and survivors have found themselves diagnosed with a variety of long-term chronic illnesses, cancers, and respiratory conditions. To help these individuals, Congress opened the Victim Compensation Fund (VCF). This fund is the only fund that helps survivors of 9/11 obtain financial compensation for the pain and suffering they endure, plus awards for lost earnings and for wrongful death due a 9/11 disease or cancer.
Yet obtaining this compensation is not easy. In fact, it is a difficult hurdle to overcome. You must have strict evidence proving that you were in the September 11th Victim Compensation Fund Exposure Zone on 9/11 or at any time during the many months after 9/11. This VCF Exposure Zone is different from the Exposure Zone for eligibility to the World Trade Center Health Program (WTC Health Program). As such, someone can be eligible for the WTC Health Program and not the VCF.
Claimants need help from an experienced 9/11 attorney during this time. Gaining the evidence necessary is tricky and difficult without legal help. An attorney can assist you with the paperwork, evidence, and application process, so you can focus on the things that matter to you most.
What Is the Victim Compensation Fund?
The Victim Compensation Fund is a fully-funded program started by Congress after 9/11. Initially, the program was set up to aid victims of 9/11 and their families. In the years that followed, it became very obvious that many other survivors and volunteers would require assistance. This is because the toxic dust cloud that hung over the city contained more than 2,500 toxins and contaminants. In addition, toxic jet fuel burned day and night near Ground Zero. The result was a toxic mix of air that residents, students, children, and employees breathed in.
Government officials and the EPA told everyone that it was safe to stay in New York City after the terrorist attacks. They said it was safe to breathe the air and drink the water. But sadly, they were wrong (they did not tell the truth). In the years that passed, over a hundred thousand individuals near Ground Zero have tested positive for a wide variety of serious and fatal medical conditions.
In 2011, to help these individuals, President Barack Obama signed the Zadroga Act that reopened the September 11th Victim Compensation Fund (the VCF was closed in 2004) and established the World Trade Center Health Program — two programs that were woefully underfunded and set to expire in five years. In late 2015, the Zadroga Act was extended and the WTC Health Program was extended to the year 2090 and the VCF was extended, but just for another five years, until December 18, 2020. The VCF funding then ran short once again as thousands more of the 9/11 responders and survivors were diagnosed with more cancers and got sicker (and many died), leaving many with unpaid VCF awards. In 2019, President Trump signed the "Never Forget the Heroes: James Zadroga, Ray Pfeifer, and Luis Alvarez Permanent Authorization of the September 11th Victim Compensation Fund Act" that fully funded the program through 2090 to ensure that funds for victims and survivors would never run out.
Although the VCF and WTC Health Program are open to survivors and families for an additional 70 years, there are still deadlines. For example, anyone with a health condition certified by the WTCHP over a year ago (or who lost a family member over a year ago) must register with the VCF by July 29, 2021. The complex set of federal regulations make it important to speak to an experienced and skilled 9/11 attorney as soon as possible.
What Does the VCF Cover?
The VCF provides direct financial compensation for survivors who suffered from any 9/11-related illnesses. You must have a qualifying WTC Health Program condition before you can seek to collect compensation from the VCF. Survivors –the hundreds of thousands of downton residents, workers, and students — who suffer from a wide variety of cancers and chronic illnesses and conditions can sometimes obtain millions in compensation.
The WTC Health Program is different: It covers medical monitoring and medical care for qualifying individuals. That means that this program offers survivors free medical care, prescriptions, and monitoring for their certified 9/11 cancers, medical conditions, respiratory, and other illnesses.
Proving VCF Eligibility
It can take a long time to prove eligibility for VCF compensation. On average, cases take roughly two years to be paid an award, but it's worth the time and effort to obtain the payment that you deserve. You provide basic information to a competent 9/11 lawyer and attend one physical exam with a WTC Health Program doctor, and your 9/11 attorneys should do the rest- gather the proof, interview the witnesses and draft and get affidavits signed, prepare all federal forms, and write a legal brief in support of your claim. Your 9/11 lawyer should take all steps to make sure you claim is properly prepared and paid as quickly as possible. That is why it is so important to begin speaking with a 9/11 attorney as soon as you can. Your 9/11 attorney will need to start the application process to efficiently help you get approved for eligibility and the compensation you deserve.
Consultation
The first step towards proving VCF eligibility is to have a free initial consultation and meet with an experienced 9/11 attorney. Your attorney will want to hear your story and learn more about the issues you face.
Before your consultation, take a few minutes to jot some questions down on paper. What are your concerns? What answers are you hoping to find? This can help streamline your meeting, so you can begin weighing your legal options.
During this consultation, be sure to take notes regarding the process, as well as what might be expected of you. It is also important to have ready any important documents, receipts, or records to discuss your medical issues, as well as your presence near Ground Zero in the months after 9/11. Your attorney will, during the initial contact or shortly after, want to review those documents carefully to help determine if you might win a VCF award.
Certified Medical Condition
One of the first things your 9/11 attorney will do is to fight to have your medical condition certified by the WTC Health Program. This is a necessary first step towards gaining VCF eligibility. Your attorney will help you establish, under the rules of the WTC Health Program, that your exposure to the 9/11 dust and fumes caused your medical illness, condition, or cancer. They must and will show that you have a listed and qualifying medical condition or cancer and that you were present in the Exposure Zone at some point between September 11, 2001 and July 31, 2002. Your 9/11 attorneys should establish your eligibility even if your illness didn't strike until many years or even decades later.
The Exposure Zone for gaining membership into the WTC Health Program is considered all of Lower Manhattan south of Houston Street, as well as the section of Downtown Brooklyn (a large part of Brooklyn Heights).
The WTC Health Program will contact you two or three months after retaining the services of a 9/11 attorney. They will ask you to complete application forms, health questionnaires, and medical releases — a process that your 9/11 attorney will help with. You will then schedule an appointment with a WTC Health Program doctor who will examine you and determine whether to certify your condition. If your condition is certified, you will then gain free lifetime treatment by participating providers of the WTC Health Program. This includes healthcare and prescriptions, at no cost to you. Importantly, you always keep the option to stay with your current (or past) doctor, team of physicians, or hospital. You do not need to have any active or future treatment by a WTC Health Program doctor — just a single medical exam.
This process can take up to six months to complete. Also, you do not have to live in New York to get this medical care. There is a nationwide network of providers with treatment centers and medical providers located in every state across the country to make it easier for more survivors to gain access to free benefits and healthcare.
Proving Presence
After you have a certified WTC Health Program medical condition, you can begin to file for VCF compensation. One of the main hurdles you will face is proving that you were present in the Exposure Zone during the months that followed 9/11. It is not enough to simply have lived or worked in New York City, the VCF has strict boundaries to help them determine who qualifies for compensation and who does not. It is important to know that the Exposure Zone boundary to gain eligibility for the VCF is smaller than the WTC Health Program boundary.
To prove presence in the Exposure Zone for the VCF you must prove that you were physically present – for any period of time and for any reason — in Downtown Manhattan south of Canal Street. This includes the section south of East Broadway and Clinton Street as well. You must have been in this area between September 11, 2001, and May 30, 2002.
To prove presence in the Exposure Zone, your 9/11 attorney will need to gather the necessary documents and records. This is a time-consuming and exhausting process that can overwhelm many survivors and their families. This is why it is so important to have an experienced 9/11 attorney on your side who can handle this process for you. In fact, 80 percent of all VCF claimants choose to hire an attorney to help them through the process.
What Will You Need to Prove Presence in the VCF Exposure Zone?
Written affidavits from witnesses.

This is one of the most common pieces of evidence and one that is very difficult to obtain. After all, many witnesses moved in the last 20 years and it can be difficult to find them and get them to swear or declare under penalty of perjury that you were in the 9/11 Exposure Zone. Even worse, you will need two of these statements, and they must be consistent with each other. The Department of Justice will verify the truth of these statements, as well as the accuracy before making any determination.

Housing records, utility bills, and rent receipts.

If you lived in the downtown area during this time, records of mortgage payments, rent paid, or housing records can help your attorney establish your presence. This can take time to gather as well, especially since many landlords have bought or sold properties in the 20 years since 9/11. If you have copies of utility bills that you paid, this can also help establish your presence.

Student records.

If you were a student in the area during 9/11, copies of your transcripts that show you attended classes can help. It may be necessary to contact your educational institution to show that you were enrolled in classes in the months that followed the 9/11 attacks. Student loan bills, educational receipts, and transcripts can help your attorney prove presence.

Employment records.

If you worked in the Exposure Zone during the months that followed 9/11, you may need to show employment records. This can include pay stubs, hiring letters, and payroll documents. Tax records and receipts are also good evidence that you worked in Lower Manhattan. The Human Resources department or your former employer can also provide a letter
Working With Witnesses to Obtain VCF Compensation
One of the hardest tasks when proving eligibility is gathering sworn written affidavits from witnesses. Not only will your attorney need to find these witnesses, they will need to conduct interviews and help them prepare their written affidavits to meet the strict details required by law.
It is often difficult for witnesses to remember with clarity details of events that happened nearly 20 years ago, but this is the challenge. Your attorney will need to work with witnesses to help them put the details down that the VCF needs to prove eligibility. This legal work will help ensure that your claims are supported by the level of proof you need to win a successful award.
Witnesses are often called by the 9/11 VCF. They do this to confirm the content of the affidavits and to seek out inconsistencies and clarify statements. If witnesses do not respond or if their statements do not meet the criteria, the VCF will likely deny your claim. Before they deny your claim, they will first send a "Missing Information" letter to you. Resolving this missing information is critical and your lawyer will work to do so before the VCF rejects your claim outright.
There is a potential for fraudulent claims within the VCF. This is why the VCF takes all statements and evidence seriously and requires witnesses to swear under penalty of perjury that all statements are true.
Document Checklist for the VCF
By now, you may feel overwhelmed at the amount of paperwork, legalities, and evidence you need to gather to prove eligibility. However, you do not have to carry this burden alone. An experienced 9/11 law firm that works with VCF claimants can help you through the process. Your time is precious, especially when you are sick and battling cancer or other chronic conditions. That is why it is beneficial to hire an experienced 9/11 lawyer during this time.
Your lawyer will gather all documents necessary to file your claim and give you the best chance of success, including:
Authorization for Release of Medical Records

VCF Claim Form Signature Page

Proof of Presence at 9/11 crash site between 9/11/01 and 05/30/02

Two forms of written proof showing your presence

Certified WTC Health Program 9/11-related illness or conditions

Proof of non-economic losses, such as pain and suffering

Proof that the victim did not have a lawsuit related to 9/11
As you can see, it is time-consuming, confusing, and difficult to go through the VCF process alone. Fortunately, a 9/11 law firm can help you start the process, so you can collect the compensation and benefits you deserve. With free initial consultations, you owe it to yourself to learn more about your options. Call us at (855) 353-4907 or contact us for a free consultation.