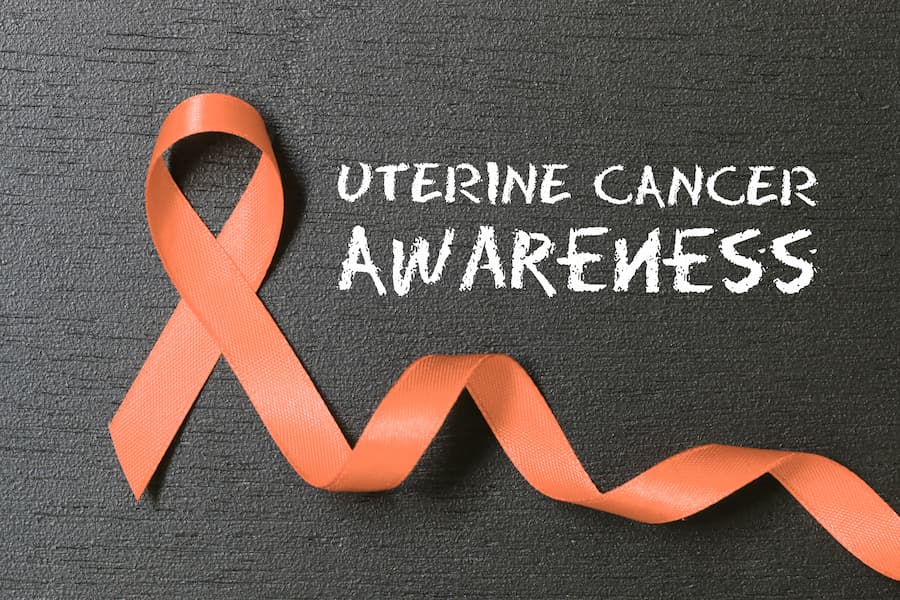 A recent study published in the medical journal JAMA Oncology reveals that death rates for uterine cancer are on the rise, particularly among Black women. The study comes just as the Centers for Disease Control and Prevention (CDC) has proposed adding uterine cancer to the list of illnesses linked to toxic exposure at Ground Zero.
That move could make many unheralded female 9/11 survivors (lower Manhattan workers, residents, students, and others) and first responders newly eligible for 9/11 federal benefits, including free medical treatment and monitoring services and up to $250,000 in pain and suffering compensation.
Experienced 9/11 benefits attorneys can help women afflicted with 9/11-related uterine cancer explore their options and understand their rights. Here is an update on where things stand now and where they're headed when giving financial support to victims of uterine cancer caused by 9/11 toxic exposures. For more information, please reach out to our 9/11 VCF lawyers.
About Uterine Cancer and the New Study
Uterine cancer, also referred to as endometrial cancer, is a type of cancer that first develops in the uterus. It most commonly occurs in the uterine lining, known as the endometrium, but may also develop outside the lining in the uterine muscle wall—a particularly aggressive form of the disease called uterine sarcoma.
Both endometrial and non-endometrial uterine cancer are often detected in their early stages because they commonly cause abnormal vaginal bleeding and other noticeable symptoms like pain during sex, unusual vaginal discharge, constipation, or difficulty urinating. The most common treatment for the disease is the surgical removal of the uterus, ovaries, and fallopian tubes. Often, women with the disease will also receive chemotherapy and radiation. Other treatments can include hormone therapy and immunotherapy.
The new study found that uterine cancer death rates for all women rose 1.8 percent per year between 2010 and 2017. Deaths from aggressive non-endometrial subtypes of the disease rose 2.7 percent per year during that time.
The Known Link Between Uterine Cancer and 9/11 Toxic Exposure
For many female 9/11 responders and survivors, the CDC's proposed addition of uterine cancer to the list of medical conditions linked to 9/11 toxic exposure could be a game-changer. Official acknowledgment of a causal link between exposure and uterine cancer will make the thousands of women who developed the disease after being exposed to toxic dust and debris potentially eligible for federal 9/11 benefits, including free medical treatment and financial compensation.
In 2021, an advisory committee unanimously recommended that uterine cancer be added to the list of covered conditions. Previous attempts to add uterine cancer to the list had failed due to the lack of sufficient scientific evidence establishing the link.
But the program administrator for the World Trade Center Health Program (WTCHP) now agrees that evidence of a link exists. In May 2022, the WTCHP formally proposed an amendment to federal regulations to include uterine cancer on the list.
As noted by Iris Udasin, the principal investigator for the World Trade Center Medical Monitoring and Treatment Program at Rutgers University, who led the effort to add uterine cancer to the list of 9/11-related health conditions, "The people at the WTC Health Program kept working through the review process despite all the challenges related to the COVID pandemic, and I think they have reached the right decision. The number of affected patients is not huge, but this will make a huge impact on their lives and once again demonstrate the nation's commitment to helping September 11th responders."
About 15 percent of the many thousands of responders and cleanup crews who worked at Ground Zero were female. This is in addition to the tens of thousands of women who worked, lived, and went to school in the lower Manhattan disaster area (south of Canal Street) between 9/11 and May 30, 2002, who are also soon eligible for lifetime 9/11 cancer healthcare and compensation. Currently, women account for around 23 percent of the current participants in the World Trade Center Health Program. That number will likely rise once uterine cancer is included in covered conditions.
Untold Stories of Female 9/11 Responders and Survivors
When news footage aired of the unfolding tragedy on September 11th, 2001, much of the media attention focused on first responders who died in the collapse of the Twin Towers. Although many of the earliest known victims were White men, the responders who worked at Ground Zero both before the buildings collapsed and afterward and who now suffer the consequences of toxic exposures reflect the broad diversity of New York City and include thousands of women of varying ages and ethnicities.
"I think one of the biggest things that I hope for is not even so much as an African-American woman, but as a woman, period, that people will be able to see our own personal sacrifices, and that history will show that men were not the only protectors of the city, but there were women there, too," said Regina Wilson in a 2011 interview with BET.
Wilson was one of many female first responders at Ground Zero on 9/11. Ten years after the tragedy, she was still working for the firehouse that lost seven members on 9/11. She was the only female firefighter at her firehouse.
Also at Ground Zero on 9/11 was Brenda Berkman, a 20-year veteran of the New York City Fire Department. According to reporting from online newsroom The 19th, Berkman was off-duty when the attacks happened but rushed to Lower Manhattan quickly after, grabbing any gear she could find—including another firefighter's jacket. Because the jacket bore the name of another firefighter, her colleagues thought for a time that she was missing in the rubble. She would later learn that the firefighter whose jacket she had worn had died while climbing a stairway in the South Tower when the building collapsed.
Berkman continued to work at Ground Zero and grieve the hundreds of firefighters who had died—including many she knew—and did not pay much attention to the news until concerned female firefighters from across the nation began to call her. They wanted to know why so few female firefighters or first responders featured in news stories about the attacks. In fact, three female first responders had been killed in the collapse, and dozens more rushed to the scene, including 25 female members of FDNY.
The lack of coverage came as both a shock and a disappointment to Berkman, who was the reason women were able to join the ranks of the New York City Fire Department in the first place. Back in the 1980s, Berkman had attempted to join FDNY while attending law school.
After failing the fitness portion of the exam—as a marathoner who had intensely prepared—she discovered that the city had altered the exam to prevent her from joining. She filed a lawsuit and won the right to hold a position in the department. Berkman and 40 other women later passed the exam and joined the ranks.
Female Survivors Were Also Exposed to the 9/11 Toxins
Of course, the toxic dust that blanketed Lower Manhattan on 9/11 presented serious and—at the time—unknown dangers not just for female responders but for all women and girls who lived, worked, or attended school in Lower Manhattan on 9/11 and the months that followed.
According to the CDC, women, and persons assigned female at birth constitute a large portion of the enrollees in the WTCHP who receive free medical treatment and/or monitoring for health conditions linked to toxic dust exposure. More than 15,200 female survivors have participated in the program, in addition to nearly 10,000 female responders.
Potential Federal Benefits for Responders and Survivors Who Developed Uterine Cancer
In 2011, President Barack Obama signed into law the James Zadroga 9/11 Health and Compensation Act. The act created the WTCHP as means of providing free and quality medical treatment and monitoring for individuals exposed to the toxins at Ground Zero and other terror attack and cleanup sites. More than 56,000 members who were "grandfathered" into the WTCHP through their participation in two earlier healthcare programs that the WTCHP replaced.
The Program subsequently:
Established Clinical Centers of Excellence around New York City where Program enrollees could obtain treatment for their 9/11-related health conditions.
Compiled a list of health conditions linked to exposure to 9/11-related toxic exposures.
Implemented a procedure for certifying individuals' 9/11-related health conditions to facilitate their eligibility for other federal benefits.
The Zadroga Act also reauthorized the September 11th Victim Compensation Fund (VCF). The VCF had originally been created by Congress in the days immediately following the 9/11 terror attacks. It ran until December 2004 and primarily provided financial assistance to families who had lost loved ones in the air or on the ground and to individuals who had suffered acute physical injuries during the attack, recovery, and cleanup efforts.
In reauthorizing the VCF, the Zadroga Act expanded the pool of individuals eligible to receive medical and financial assistance to include those who suffered from illnesses linked to 9/11 toxic exposure. Today, individuals who were exposed to toxic dust and debris in Lower Manhattan and at other attack and cleanup sites and have since been diagnosed with an ailment linked to that exposure can enroll in the WTCHP and apply to the VCF for financial compensation.
What Adding Uterine Cancer to the List of Covered Conditions Means for Female Responders and Survivors
Female responders and survivors who suffer from uterine cancer have thus far been unable to obtain federal benefits from the WTCHP and VCF because the disease has not been officially recognized as being linked to 9/11 toxic exposure.
Many saw this as unfair, given that other common cancers—such as prostate cancer, ovarian cancer, and breast cancer—had been recognized and that known endocrine-disrupting, cancer-causing substances like benzene were found in the toxic dust and debris released during the attacks.
Adding uterine cancer to the list of covered conditions would finally make 9/11 female responders and survivors diagnosed with it eligible for benefits, including free medical treatment and early detection monitoring that could save their lives. Individuals afflicted with uterine cancer would also become eligible to seek compensation for the economic and non-economic harms caused by their disease, including their out-of-pocket medical costs, wage losses, and up to $250,000 in compensation for their pain and suffering.
What to Do If You're a 9/11 Responder or Survivor With Uterine Cancer
If you're a 9/11 responder or survivor who has been diagnosed with uterine cancer, this is a good time to contact an experienced 9/11 benefits attorney to help you understand more about the two federal benefits programs discussed above and the type of assistance you might soon be eligible to receive.
A September 11 benefits attorney can tell you about the documentation it may help to begin gathering to establish your presence at a 9/11-impacted site and that you suffer from a 9/11-related health condition. The attorney can also talk to you about other benefits programs that may offer financial assistance, such as Social Security Disability Insurance (SSDI).
You should also contact an attorney if you already receive services from the WTCHP and/or have obtained compensation through the VCF for a separate medical diagnosis but now have (or suspect you have) uterine cancer. You may have the right to obtain additional services and compensation for that diagnosis. But you also might need to take quick action to have your condition diagnosed and certified if that's the case.
The addition of uterine cancer will also benefit the families who lost a loved one to this cancer. Under the rules of the VCF, it is not too late to register and file a successful compensation claim by the family who lost a family member to uterine cancer, even if the disease was diagnosed or the passing was many years ago.
Contact an Experienced 9/11 Benefits Lawyer Today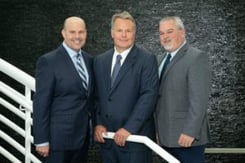 If the terrorist attacks exposed you to toxic dust and debris in Lower Manhattan on 9/11 or the months that followed and doctors have since diagnosed you with uterine cancer (or suspect you may receive that diagnosis), you may soon receive free medical services and as much as $250,000 in pain and suffering compensation from the federal government.
To learn more, contact an experienced 9/11 VCF lawyer today for your free, confidential case evaluation.