9/11 Asthma Compensation Claims
Many people who were exposed to the dust, debris, and toxins at Ground Zero are now suffering from asthma, chronic obstructive pulmonary disease (COPD), or other respiratory illnesses. The collapse of the Twin Towers created giant clouds of toxic dust that hovered in the air and left hundreds of city blocks covered with ash, debris, and harmful particles that were inhaled by thousands of individuals, including the first responders, and other individuals who lived, worked, or went to school in Manhattan on 9/11 or in the many months after the attacks.

There is help available. Those who were diagnosed with asthma and were present in or around the World Trade Center (WTC) during or after the attacks may be entitled to a 9/11 compensation claim through the September 11th Victim Compensation Fund (VCF). If you or a loved one suffers from asthma or other respiratory illness related to 9/11 exposure, you may be entitled to file a claim for a financial award to help cover your economic and non-economic (pain and suffering) losses.
Hansen & Rosasco, LLP won $2.1 million for an NYPD police officer 100% disabled by 9/11 Chronic Obstructive Pulmonary Disorder (COPD) and related breathing problems.
The Link Between 9/11 and Asthma
When the WTC collapsed, the destruction left a cloud of dust and debris that contained various harmful chemicals such as asbestos, jet fuel, silica, metals, concrete, and glass. Fires continued to burn through the end of December 2001, with continued flare-ups into 2002, which released irritating and carcinogenic by-products. These contaminants remained in Lower Manhattan and parts of Brooklyn for an undetermined amount of time after 9/11. Responders, local workers, residents, students, and others had the potential for acute exposures in the early days and continuing exposure from residual materials in the months that followed — indoors and outside — as well as exposure to toxic gas, smoke, vapors, and combustion by-products from the continuing fires.

Research has also found that people who lived or worked in lower Manhattan (within 1.5 miles of the WTC) were more likely to suffer from asthma and other respiratory illnesses than those who did not. This is likely due to the fact that these individuals were exposed to a higher level of airborne contaminants for an extended period of time. These contaminants can cause chronic inflammation in the lungs, which can lead to a variety of respiratory illnesses, including asthma.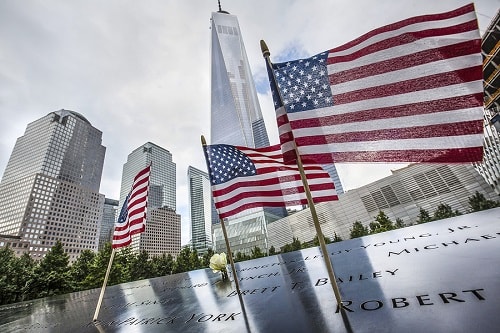 Common Causes and Symptoms of Asthma
Asthma is an inflammatory lung disease that can cause recurrent episodes of coughing, wheezing, chest tightness, and difficulty breathing. While scientists are still researching the causes of asthma, there are many factors that are known to play a role in the development of asthma. Asthma is often triggered by allergens, such as pollen, dust mites, animal dander, and smoke. Air pollution and occupational exposure to certain dust, chemical fumes and vapors, and molds can also trigger asthma symptoms. Family history, a history of smoking, sleep apnea, and chronic viral respiratory infections are all additional risk factors for the development of asthma.
How to Know if You Qualify For Asthma or COPD Compensation From Exposure
If you were exposed to the dust and debris of the World Trade Center by living, working, or going to school in lower Manhattan on or after 9/11 and are now suffering from asthma, you may qualify for compensation from the 9/11 Victim Compensation Fund (VCF). The VCF was originally created as part of the James Zadroga 9/11 Health and Compensation Act and provides compensation for medical costs and both economic and non-economic losses related to 9/11-related illnesses, such as asthma and COPD. Funding for the VCF was permanently authorized in 2019 with the Never Forget the Heroes: James Zadroga, Ray Pfeifer, and Luis Alvarez Permanent Authorization of the September 11th Victim Compensation Fund Act.

To qualify for a 9/11 VCF award, you must have a 9/11-related physical injury or condition – such as asthma or COPD – and you must show that you were in the affected area at the time of the attacks or at some point between September 11, 2001, and May 30, 2002. If you believe that you or a loved one qualify for asthma compensation from the VCF, registering with the VCF is the first step in claiming your compensation.
Asthma and COPD Treatment Options Through the WTC Health Program
The World Trade Center Health Program (WTCHP), which was created to provide medical monitoring and treatment for those who were exposed to the toxic cloud created on 9/11, lists "asthma or persistent asthma-like symptoms" as one of the conditions that may be related to the 9/11 attacks. To be eligible for the program, you must have been present at the WTC site, Pentagon site, or Shanksville, PA on or after 9/11 or have been a rescue, recovery, or cleanup worker at any of these locations.
As a certified 9/11-related condition, there are treatment options for asthma and COPD available through the WTCHP. There's currently no cure for asthma, but treatment can help control the symptoms. WTCHP fully covered treatment options available can include medications, inhalers, and other complementary therapy such as breathing exercises and acupuncture.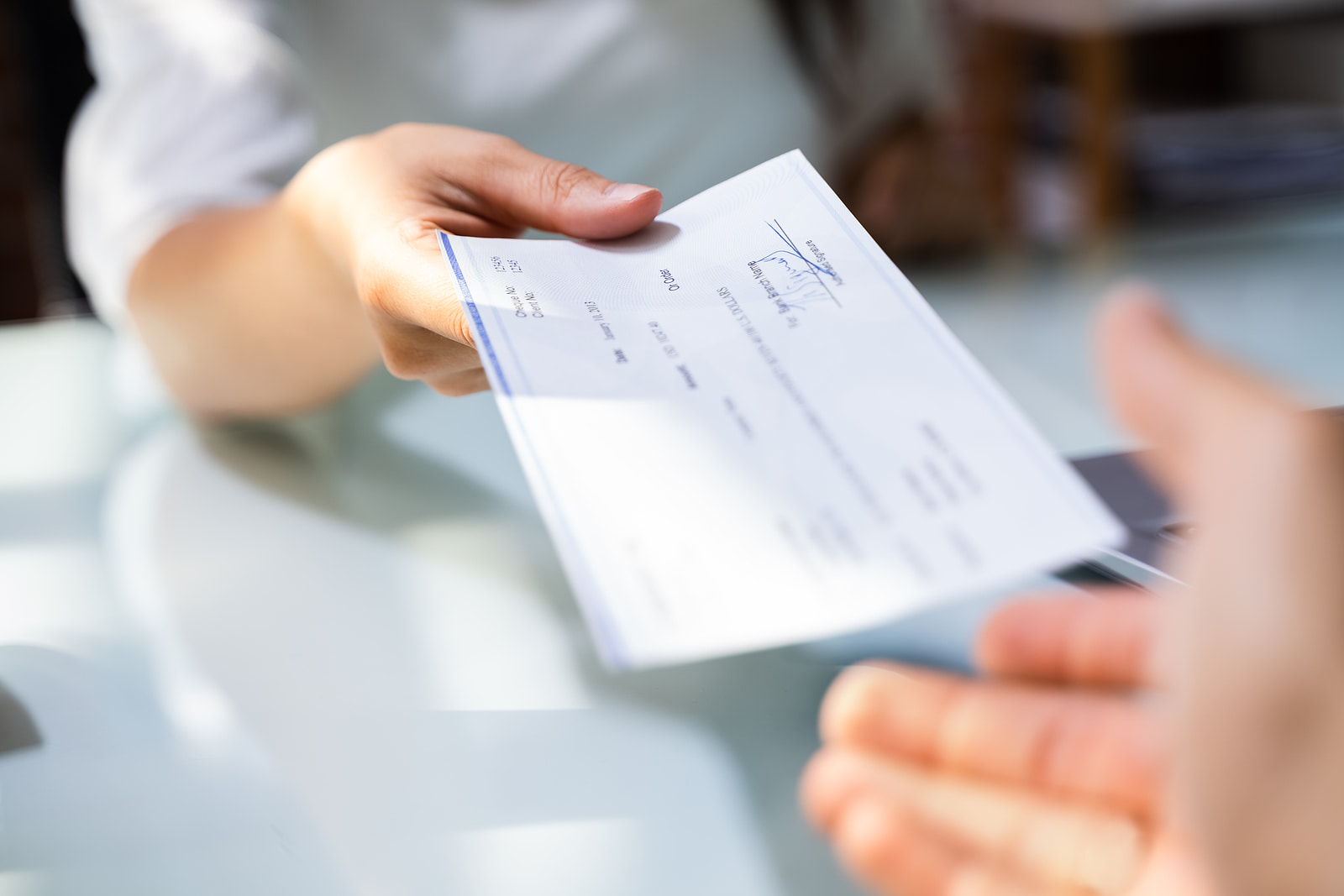 Support Resources for Asthma Patients
If you have been diagnosed with asthma due to 9/11 exposure, there are a number of support resources available. In addition to the medical support you can receive from the WTCHP, The American Lung Association, American Academy of Allergy, Asthma & Immunology, and other organizations provide valuable support and resources for those who are suffering from asthma.
Work With a 9/11 Attorney To See If You're Eligible for Compensation
If you are suffering from asthma due to 9/11 exposure, you may be eligible for compensation from the VCF as well as medical treatment and monitoring from the WTCHP. Working with a dedicated 9/11 law firm can help the VCF claim process go as smoothly as possible. The experienced 9/11 attorneys at Hansen & Rosasco, LLP can review your case and help get you the compensation you deserve.
"This is an amazing firm. They are always courteous and helpful. They fought to make sure that I received the most I could with my cancer diagnosis. Knowing that my family is set up in the future is really a weight lifted off my shoulders." -Robert Thomas S.