Research Shows the Link Between Ground Zero Exposure and Hodgkin's Lymphoma
Hodgkin's lymphoma, also known as Hodgkin's disease, is one of the cancers diagnosed among 9/11 first responders and survivors, including Downtown Manhattan residents and office workers who were present on 9/11 and at any time in the months after. Hansen & Rosasco, LLP has represented many people with Hodgkin's lymphoma, ever since the WTC Health Program director found a link between Ground Zero exposure and this particular cancer.
Our Zadroga Act lawyers won $699,000 from the 9/11 Fund for a NYC paramedic first responder who was diabled by Hodgkin's Disease.
Compensation for 9/11 Victims with Hodgkin's Lymphoma
The Zadroga Act lawyers at Hansen & Rosasco, LLP are dedicated to getting 9/11 cancer compensation for every eligible victim and their families. The 9/11 Fund and the WTC Health Program make it possible for first responders and other victims to get the compensation and free lifetime health care that they need.
Hodgkin's lymphoma is a cancer that starts in white blood cells (called lymphocytes). Lymphocytes are part of the immune system. This cancer is not as common as non-Hodgkin's lymphoma (NHL).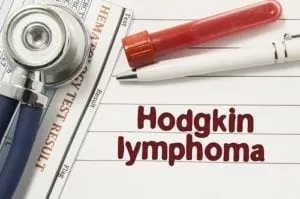 Hodgkin's Lymphoma Conditions
In Hodgkin's lymphoma, cells in the lymphatic system grow abnormally and may spread beyond the lymphatic system. As Hodgkin's lymphoma progresses, the body's ability to fight infection becomes compromised. Because of this, many pursue specialized Zadroga Act lawyers in order to file for 9/11 cancer compensation. The WTC Health Program also provides medical care and treatment through the Zadroga Act.
Ask Our Zadroga Act Lawyers
Do you have any questions about the 9/11 Fund or the WTC Health Program? Our Zadroga Act lawyers can guide you through the process of filing a claim and receiving lifetime medical care, all the way through to getting 9/11 cancer compensation. If you or someone you know is suffering from Hodgkin's lymphoma (Hodgkin's disease), please call us at 855-585-1399 or fill out a contact form here.